Know why elderly man tosses his cap at Shehbaz Sharif in Mardan rally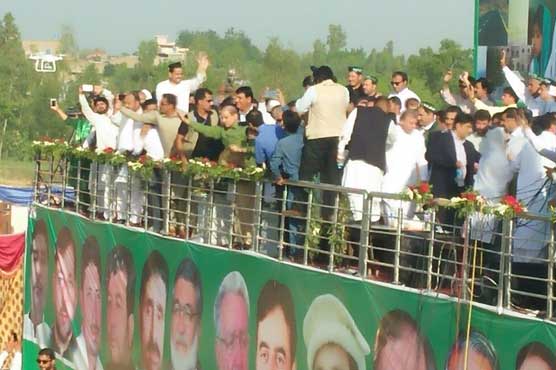 The incident left many questions in the mind of people
MARDAN (Dunya News) – An elderly man on Saturday tossed his cap at Punjab Chief Minister and Pakistan Muslim League-Nawaz (PML-N) Shehbaz Sharif during Mardan rally.
The incident occurred when Shehbaz Sharif was about to leave after addressing the rally.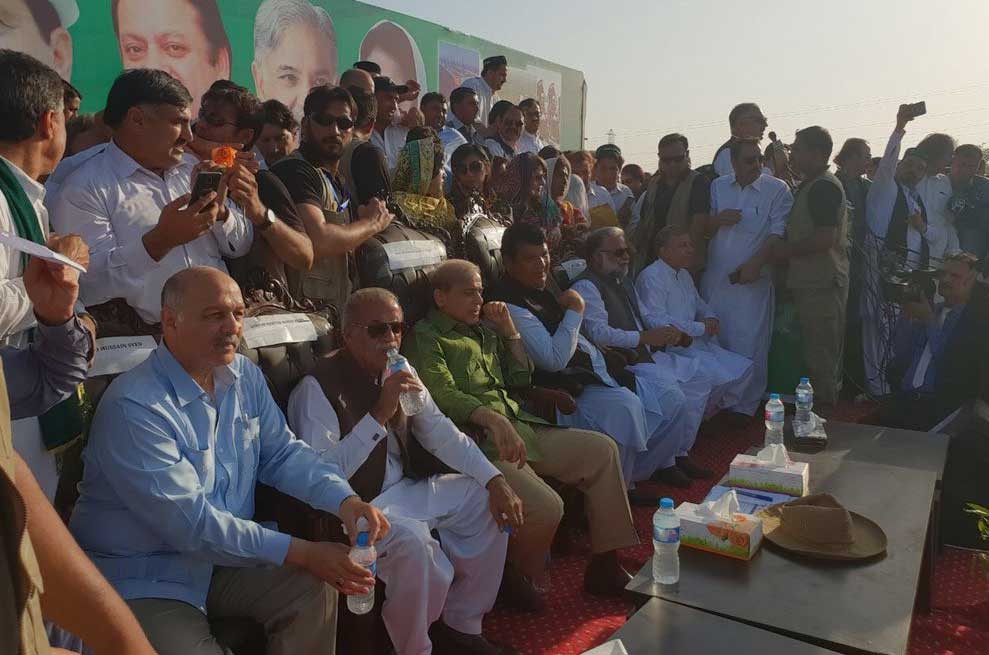 The incident left many questions in the mind of people when the footage was broadcasted live on television channels.
The elderly man identified as Haroon, a resident of Mardan threw his cap to get attention of the PML-N president.
Haroon, said that on April 4 his 17-year-old daughter was abducted from a maddrassa in Taxila and even after the arrest of kidnappers, his daughter could not be recovered.
He further said that he wanted to give Shehbaz Sharif an application for the recovery of his daughter but the security guards stopped him from approaching the Punjab CM.
The elderly man also threatened to commit suicide if his daugter wasn't recovered.