Senate body approves Amnesty Scheme Bill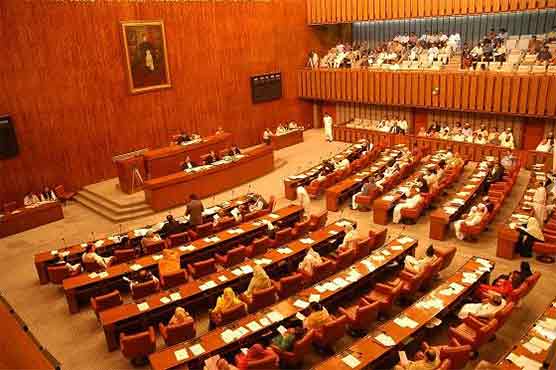 On April 06, PM Abbasi had announced an amnesty scheme for the non-taxpayers.
ISLAMABAD (92 News) – Senate Standing Committee on Finance on Tuesday approved the Tax Amnesty Scheme Bill presented by Prime Minister Shahid Khaqan Abbasi earlier this month.
Committee member Pakistan Tehreek-e-Insaf (PTI) leader Mohsin Aziz and Pakistan Muslim League-Nawaz (PML-N) leader Senator Musadiq Malik exchanged hot words during the meeting.
PTI's Mohsin Aziz said that the amnesty scheme was announced for smugglers, thieves and those involved in money laundering.
PML-N's Musadiq Malik said that no where is written that the scheme is for smugglers and thieves, adding that this forum is not for a debate.
On April 06, Prime Minister Shahid Khaqan Abbasi while announcing an amnesty scheme for the non-taxpayers had said that the politicians could not take advantage of the scheme.
He said that paying tax was the duty of the every citizen and not paying taxes was a crime.
The prime minister said that only 1.2 million people are filer income tax return out of a population of 207 million, adding that only 700,000 were paying tax while others only filed returns and paid no income tax.
"The maximum rate of income tax was reduced from the existing 30% to 15%, Abbasi said and added annual income of upto Rs1.2 million would be exempted from the income tax.
He said that an individual earning Rs4.8 million per annum will pay 15 percent tax, adding that the rate of income tax for the income bracket of 2.4 to 4.8 million rupees would be 10 percent.