PML-N, PPP interim govt will jeopardize neutrality of elections: Imran Khan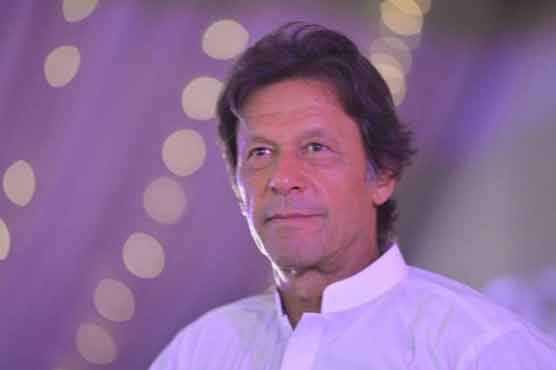 Imran Khan expressed his fears about neutrality of the caretaker setup in talks between PMLN & PPP.
LAHORE (Dunya News) – PTI supremo Imran Khan has expressed his fears about the neutrality of the caretaker setup in talks between PML (N) and PPP and demanded formation of a neutral setup.
Talking to media in a ceremony, Imran Khan also challenged PM Abbasi to investigate and reveal the names of horse-traders in PML (N). He said that he was offered 45 crores for selling a seat of Senate. He openly challenged anyone wishing to bring a motion of no confidence in KPK.
He said that it was the first time that a political party has taken action against horse-trading. He also urged other parties to follow suit.
On this occasion, Imran Khan also formally invited Ch Nisar to join PTI for the greater good of the country. He lauded the veteran politician for standing up to dynastic politics and not taking dictation from Maryam Nawaz.