Last Updated On 19 April,2018 01:58 am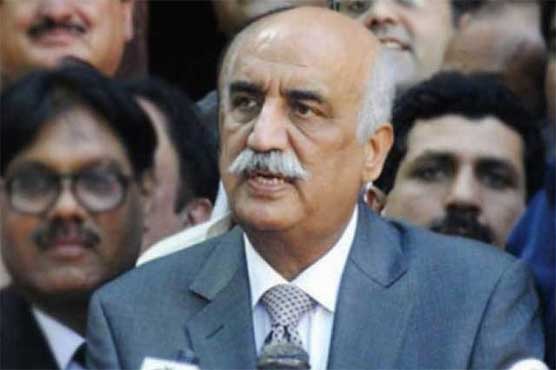 Shah warned against rise in horse-trading in future.
ISLAMABAD (Dunya News) – National Assembly (NA) Opposition Leader Khurshid Shah on Wednesday lauded decision of Pakistan Tehreek-e-Insaf chief Imran Khan pertaining to issuance of show-cause notices to all those who indulged in clandestine practice of horse-trading during the recent Senate elections.
In a startling revelation, Shah claimed that both Imran Khan and Khyber Pakhtunkhwa (KPK) Chief Minister (CM) Pervez Khattak knew beforehand about those members who traded their votes for money.
Read also: PTI issues notices to 20 MPAs over horse-trading in Senate polls

"Horse-trading in Senate elections isn't a new trend. If we [PPP] gain power, will craft stern legislation to curb this activity", Shah said while adding, "Ideological people have left the politics. In future, we can witness a hike in horse-trading".
Shah termed presence of venal politicians in PTI a failure of Imran Khan while asserting that Khan was unable to command his members.