Last Updated On 06 April,2018 02:04 pm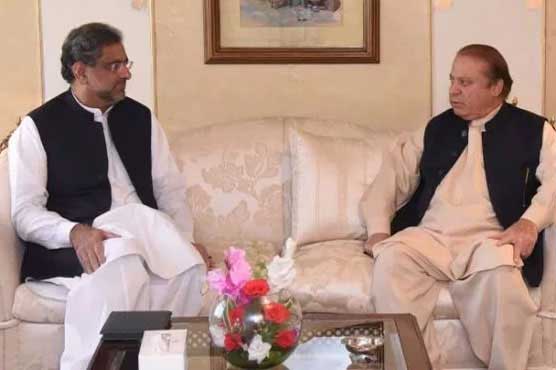 He made these remarks in a presser here at Islamabad.
ISLAMABAD (Dunya News) – Prime Minister Shahid Khaqan Abbasi on Thursday overtly discarded rumors of any possible National Reconciliation Order (NRO) for Sharif family.
He made these remarks in a presser here at Islamabad after announcing Tax Amnesty Scheme.
Abbasi claimed that votes were purchased in Senate elections for position of chairman and deputy chairman respectively.
Commenting on the tour to US, premier asserted that he carried out the visit under personal capacity. "If I respect rule of land then it increases honour of both the country and mine", Abbasi told reporters in Islamabad.
On a question about calling ousted Nawaz Sharif as his prime minister, Abbasi stated that he knew it hurt sentiments of several people. He said, "Nawaz Sharif has not yet issued any directive either on telephone or in any meeting since the day I became PM".
"Chaos has always inflicted loss on country whether it arrives from the court or road", uttered Abbasi.
Responding to a question on meeting with Chief Justice of Pakistan (CJP), Abbasi replied that he had sought time from CJP to discuss country's issues and claimed that nothing personal was discussed in the huddle.
"Senate chairman does not have jurisdiction to summon me in the upper house of the parliament", cleared PM while adding that Pakistan Muslim League Nawaz wanted timely elections.