Last Updated On 05 April,2018 05:51 pm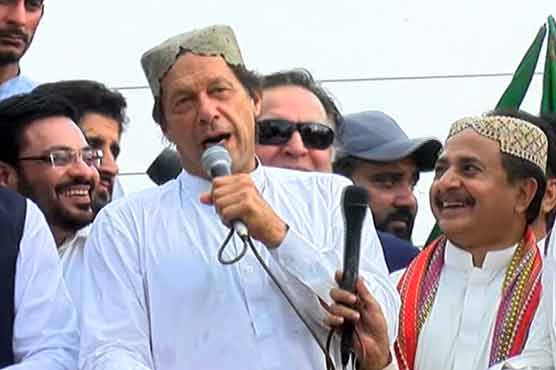 PTI chief says Zardari is biggest problem of Sindh
NAWAB SHAH (Dunya News): Pakistan Tehreek-e-Insaf (PTI) Chairman Imran Khan has said that former president Asif Ali Zardari is for Bhutto family what Captain (r) Safdar is for Sharif family.
"The biggest problem of Sindh is Zardari. I am going to contest elections from his hometown," said Imran while addressing the party's membership campaign in Nawab Shah on Thursday.
"Soon Zardari would also ask why he was ousted," the PTI chief said while referring to the former minister Nawaz Sharif disqualification.
The cricketer-turned-politician said that the wealth of Sindh was stolen and transferred abroad. He said that poverty in Sindh was much higher than that of Balochistan.
He said that both Nawaz and Zardari had exploited the poor and down-trodden people of Punjab and Sindh, respectively.
"But don't worry," he told the gathering, saying the situation would be changed altogether in days to come.