Last Updated On 30 March,2018 10:17 am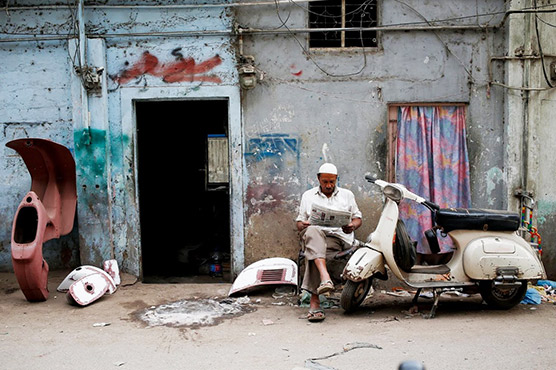 Over the past two decades, motorbike ownership rates have skyrocketed in Pakistan, with locally assembled Chinese and Japanese bikes clogging up the roads in a country where much of the population is below 30 years old. Photo: Reuters
(Reuters) - As cheap Chinese-made motorbikes flood Pakistan's roads, fans of vintage Vespa scooters are scrambling to find spare parts and preserve models that hark back to a quieter, bygone era.
Piaggio's Italian two-wheeler was the ultimate status symbol for Pakistani bike aficionados in the 1960s and 70s, when bicycles outstripped motorbikes on the roads and only a handful of people could afford to import luxury items from Europe.
Over the past two decades, motorbike ownership rates have skyrocketed in Pakistan, with locally assembled Chinese and Japanese bikes clogging up the roads in a country where much of the population is below 30 years old.
---
Journalist Nazeer Udding Siddiqui, 58, posing with his 1979 model Vespa scooter, said: "For me, people who own Vespas are very honourable people who still keep this tradition alive." Photo: Reuters
---
But for the likes of Zubair Ahmad Nagra, who runs the Vespa club in the eastern city of Lahore, new and more fuel-efficient bikes hold little allure.
Instead, he drives a Vespa, Italian for "wasp", that was imported by his father in 1974.
"It was the first motorised vehicle owned by my father," said Nagra. "I've been fond of it ever since."
Many long-term owners find that possessing a Vespa in Pakistan is a labour of love, with original spare parts scant and only a handful of mechanics skilled enough to restore the originals.
---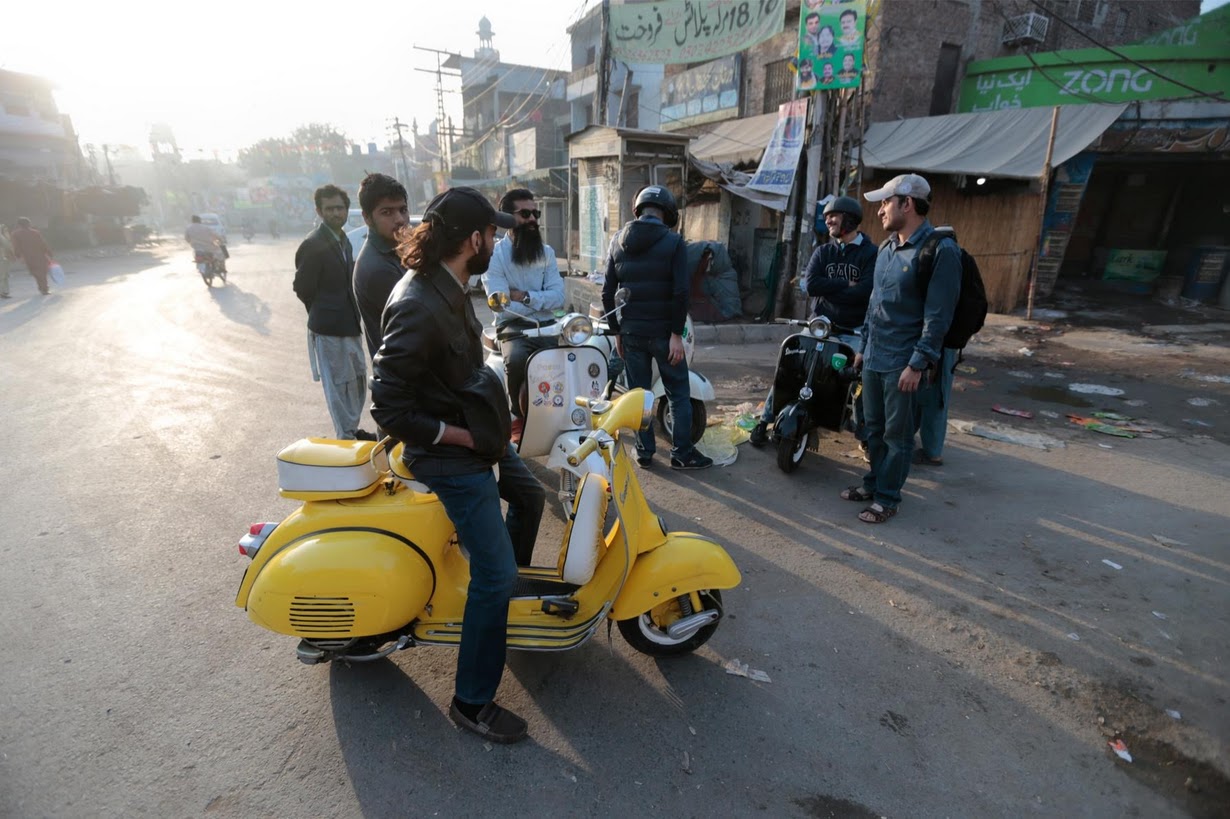 Members of a Vespa rider's club gather at sunrise for a ride in Lahore. Photo: Reuters
---
In Lahore, close to the Indian border, Vespa owners often have to settle for low quality Indian-made parts or ask for mechanics to fashion new pieces of bodywork from scratch.
Farrukh Shahbaz, who 14 years ago inherited his father's blue 1961 Vespa, has had to have the scooter repaired three times, but he cherishes the memory and love his father had for the machine.
"My father told me it came packed in a wooden box," said Shahbaz, 50.
---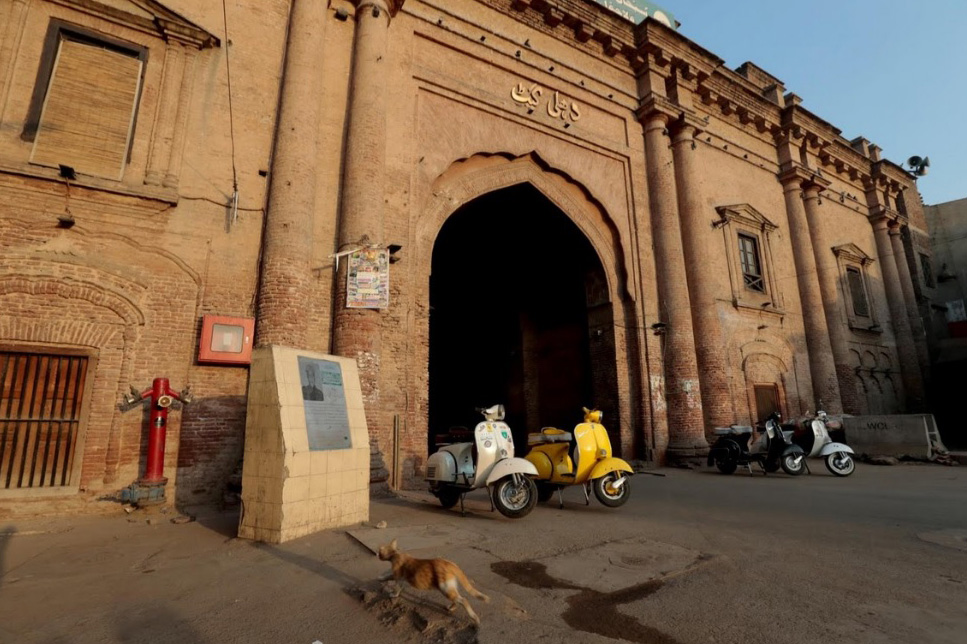 Scooters are parked near Dehli Gate in Lahore. Photo: Reuters

---
In the leafy capital Islamabad, once the oppressive summer heat wanes, a handful of Western diplomats can be seen buzzing around on their pastel-coloured Vespas.
But they also are rare.
Few expect the tide to turn, with cheap motorbike ownership transforming the lives of many poor and lower working class people in the rapidly urbanising nation of 208 million people.
---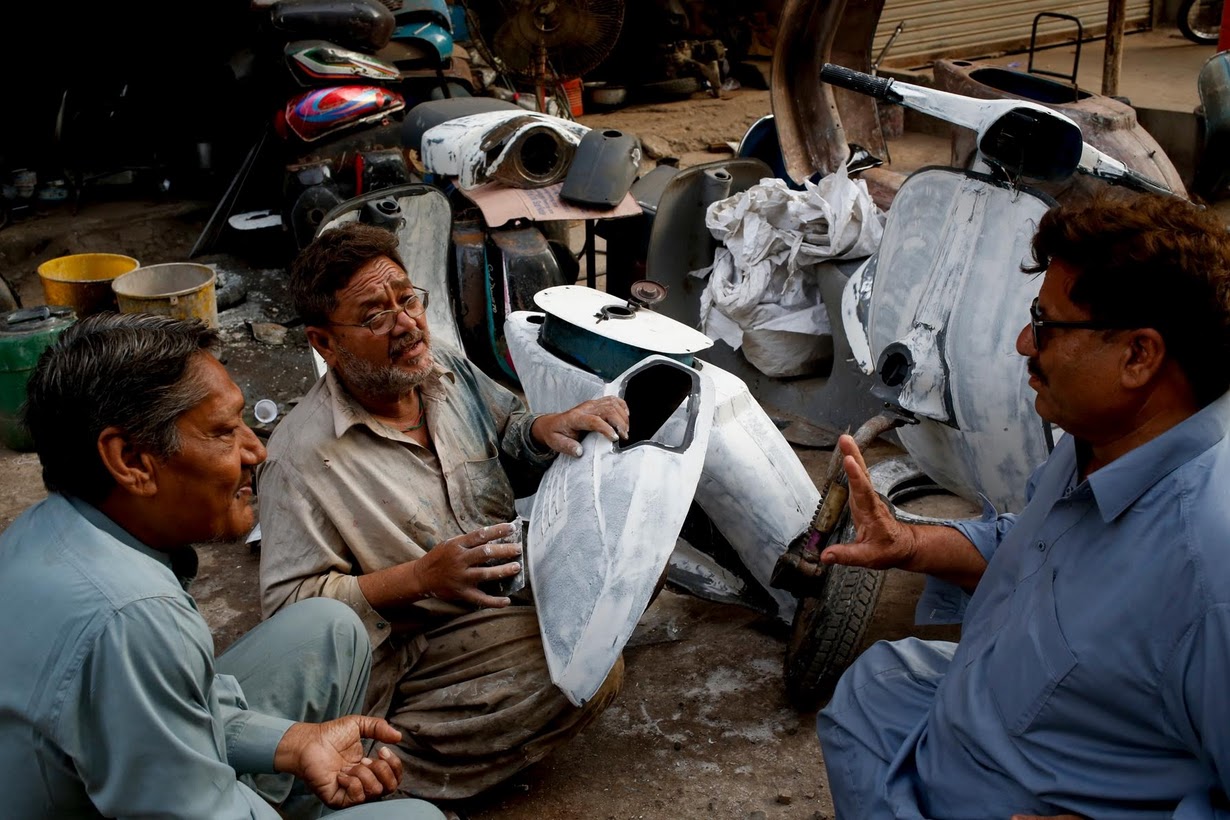 Akram (centre) applies coating on parts of Vespa scooter as he chats with owners of Vespa scooters Farrukh Shahbaz (left) and Matiur Rehman outside his workshop. Photo: Reuters
---
But Nagra, the Lahore fan club chief, said a local company had announced that Vespas would be on sale in Pakistan from later this year with the latest models.
Nagra said Vespas were the second best gift Italy gave to the world - "first being pizza" - as he recalled driving from Lahore to the Chinese border crossing at the Khunjerab Pass, some 15,397 feet (4,693 metres) above sea level in the Karakoram Mountains.
"They have not let us down a single time," he said.