Last Updated On 23 February,2018 12:49 pm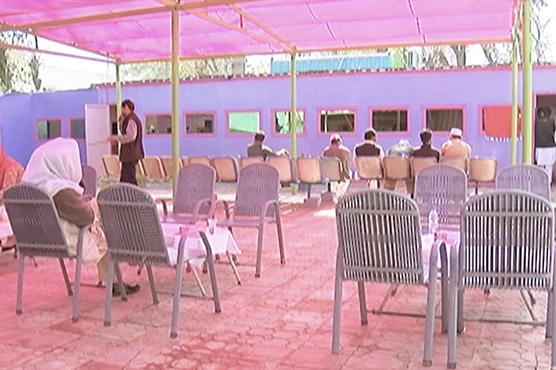 The jail reflects an unconventional sight, where colourful walls, flowers, comfortable space and training workshops catch the eye. Photo: Dunya News
(Dunya News) – Peshawar's Central Jail has introduced new changes which aim to provide inmates an opportunity to restart their lives once out of prison, by offering education and various other skills.
The jail reflects an unconventional sight, where colourful walls, flowers, comfortable space and training workshops catch the eye. With new policies, the administration is trying to provide skills to inmates which can help them after they serve their time.
Through various training programs, these inmates are taught skills such as mobile repairing.
Central jail is also providing adult education to prisoners.
---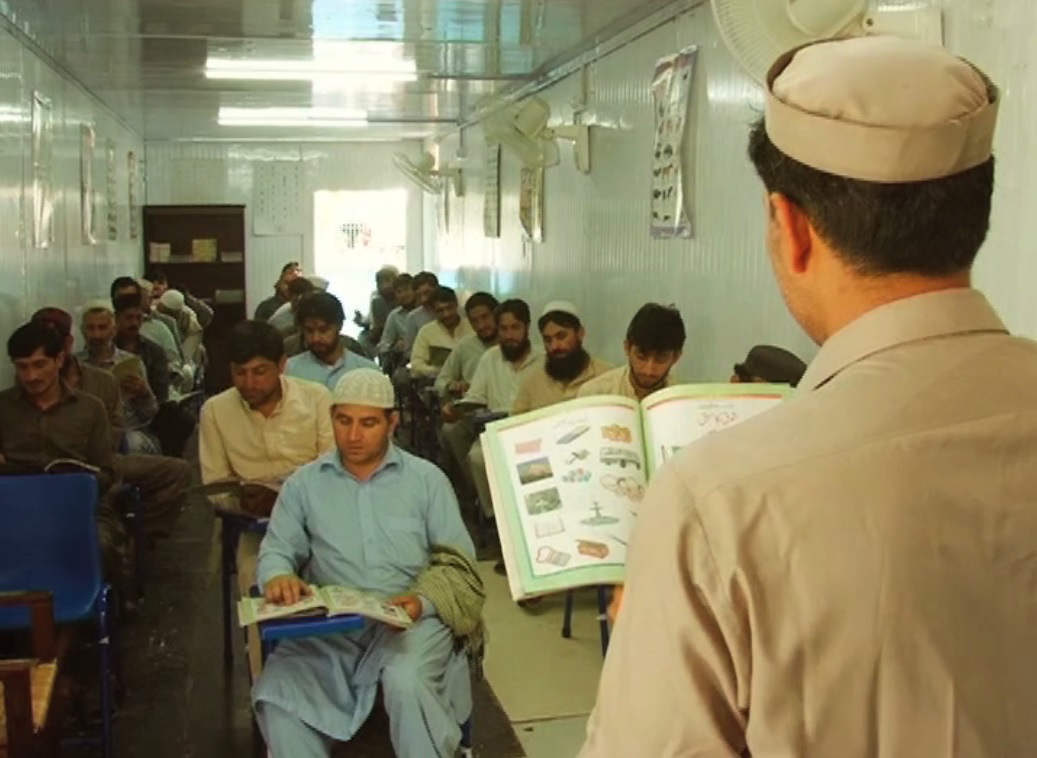 Adult education is another addition in the jail for the prisoners. Photo: Screengrab

---
Speaking to Dunya News, an inmate said, "This is very helpful for us. Once I leave, I can earn through 'halal' means for my parents."
To keep an updated log of the prisoners, one-window operations have been introduced where fingerprints and pictures of new inmates are taken. Their physical and mental health is also evaluated before they are introduced into the prison.
Built in 1854, this old jail of Peshawar has received new outlook by the management for the well-being of the prisoners.
According to the jail's administration, wall colours can have a serious impact on the attitude of a person, which is why they are introducing lively colours, instead of the conventional red and black colours.
These new changes which have been introduced in the central jail will slowly be replicated in other jails of the province as well.
For more on this, watch a report by Dunya News below.
---
---