Last Updated On 15 February,2018 10:27 pm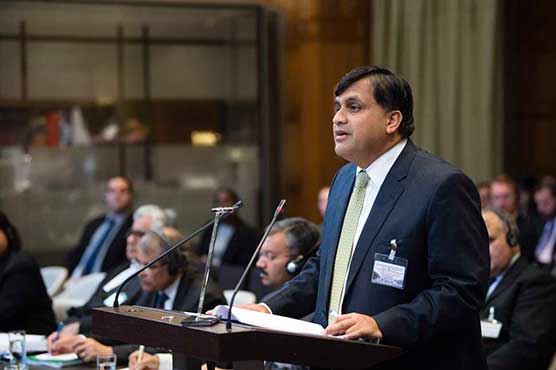 Spokesman said Pakistan and India cannot move forward without resolving Kashmir issue.
ISLAMABAD (Web Desk) – Pakistan has serious concerns regarding motion with the Financial Action Task Force (FATF) for placing Pakistan on a watch list, Foreign Office Spokesperson Dr Muhammad Faisal Thursday said.
During his weekly media briefing here, he said FATF is an international body that sets standards relating to combating of money laundering and terrorist financing. "Such motions are aimed to hamper the economic growth of Pakistan", he added.
The spokesman said Pakistan is always ready for talks with India to resolve all outstanding issues including core issue of Kashmir.
The spokesman said both the countries cannot move forward without resolving Kashmir issue. He reiterated Pakistan's principled stance that Kashmiri people should be given the right to self-determination or plebiscite under UNSC resolutions.
Dr. Faisal regretted that India did not allow 173 Hindu yatrees to visit Katas Raj temple despite all preparations put in place by Pakistan.
The Spokesman outrightly rejected the Indian allegations against Pakistan in terror attack in occupied Kashmir and termed Indian Media insinuation and frenzy.
He said unfounded allegations prior to any investigation and evidence is highly regrettable and international community should take cognizance of this approach.
About Financial Action Task Force and Pakistan's inclusion in Watch list, Dr. Muhammad Faisal said State Bank and Parliament has taken substantial steps to curb money laundering and suspicious transactions.
He said any attempt to include Pakistan in Watch List will be tantamount to hamper economic reforms undertaken by Pakistan for economic development of the country.