Met Office forecasts light rain, snowfall in parts of country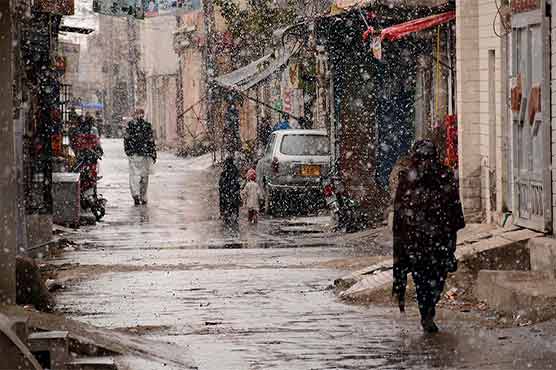 Snowfall occurred in Ziarat and Chaman areas of Balochistan during Monday
(Dunya News) – Met Office has forecasted light rain and snowfall in parts of the country on January 23 to January 24 which will diminish the dry cold climate, daily weather report of the Pakistan Meteorological Department (PMD) said on Monday.
Cold and dry weather will persist in most parts of the country. "Light rain is expected at a few places in the country," PMD informed media.
There are chances of rainfall in several areas of Punjab including Gujranwala, Rawalpindi, and Lahore divisions. Kashmir, Hazara, Islamabad and other areas are also expected to have rain.
Moreover, there are chances of snow in Kashmir and Gilgit-Baltistan tomorrow.
There was light rain in Quetta and Zhob divisions today while some of parts of Balochistan including Chaman and Ziarat witnessed snowfall.