Khan to join Zardari on same container tomorrow, says Qadri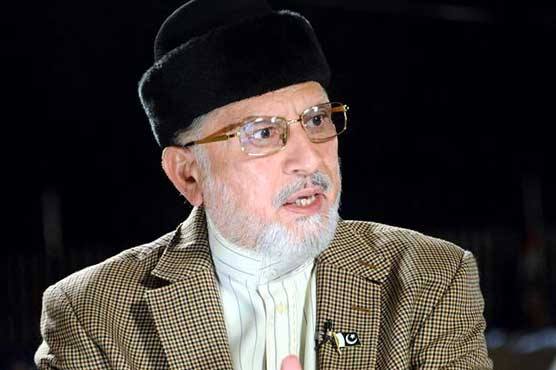 He was talking to media in Lahore.
LAHORE (Dunya News)- Pakistan Awami Tehreek (PAT) chief Tahirul Qadri has warned Punjab government against decisive protest aimed at getting justice for victims of Model Town incident.
He was talking to media in Lahore.
Qadri claimed that Pakistan Tehreek-e-Insaf chief Imran Khan and Pakistan Peoples Party co-chairman Asif Ali Zardari will sit on same container tomorrow.
---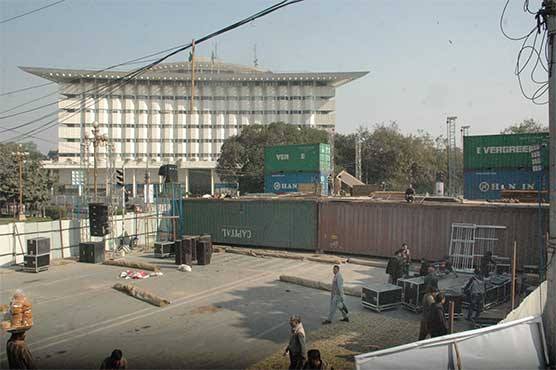 ---
"Protest will be carried out within the limits of Constitution and law as our movement is aimed at restorating real democracy in the country", Qadri told reporters while adding, "They (ministers and officials of Punjab govt involved in Model Town incident) would have to resign".
He stated that protest would formally begin at 12PM while sit-in would be staged at two places simultaneously.
On the other hand, Punjab govt has announced that educational institutions located at and in the vicinity of Mall road will remain closed tomorrow.
Meanwhile, preparations are underway for opposition's anti-government protest in Lahore despite the provincial government's warning against it.
The city's main thoroughfare Mall Road has been blocked for traffic while placing containers, creating immense problems for the commuters.At least 30 chairs are being set at Chairing cross while an 80-ft long stage will be made for the speakers.
The protest venue will be extended to GPO chowk. As many as 200 sofas will be positioned in front of the main stage for the central leadership.