Last Updated On 28 December,2017 12:53 pm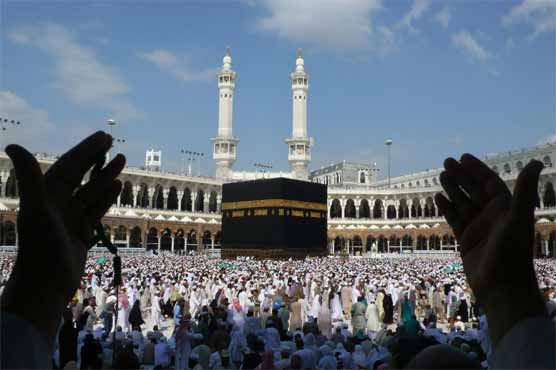 The Federal Minister for Religious Affairs presented the Hajj policy for 2018 after cabinet approval
ISLAMABAD (Dunya News) – The federal government on Wednesday announced the new Hajj policy for 2018 in which 179,210 Pakistanis will be able to perform the pilgrimage to Mecca.
The Federal Minister for Religious Affairs Sardar Muhammad Yousaf presented the new policy for Hajj after the formal approval from cabinet.
According to details, the government has decided against additional expenditures for the Islamic practice. Within the 179,210 pilgrims, government scheme will accommodate 120,000 people while the rest will be taken to the holy places through private tour operations.
There is a separate quota of 10,000 for people above 80. For the first time, the government has included three private airlines in its flight operation between Pakistan and Saudi Arabia, apart from PIA.
No one will be able to perform Hajj for free, Sardar Muhammad Yousaf said in the press conference. He announced that applications for Hajj will be accepted from January 15 to January 24, next year. The official scheme draw to decide Hajj pilgrims will take place on January 26.
The minister told that the government revised the policy after the Supreme Court verdict. He claimed that the people now trust their scheme for Hajj, promising that the discrepancies will be compensated by the government.
It was told that Pakistan will sign the Hajj agreement with Saudi Arabia in next February.