Pakistan, Friday and the landmark judgments of SC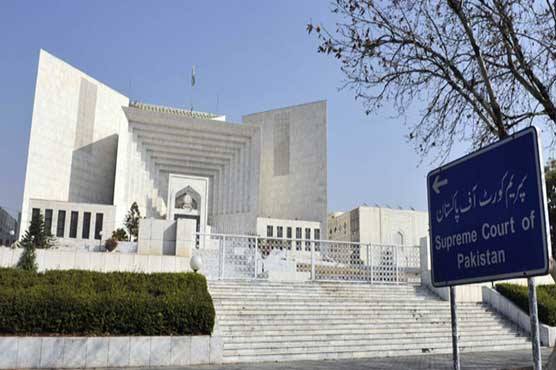 SC announced two major judgments on Dec-16.
(Dunya News)- On 15th of December-2017, Supreme Court (SC) of Pakistan granted clean chit to Pakistan Tehreek-e-Insaf chief Imran Khan in much-awaited and much-hyped disqualification case and dismissed all accusations stated in the petition by PMLN's Hanif Abbasi.
On the same day, Pakistan's top court dismissed National Accountability Bureau's appeal to reopen Hudaibiya Paper Mills case.
Fortuitously, the apex court has incessantly chosen Friday to issue landmark judgments which either have changed or impacted country's political landscape.
Below is the list of historical verdicts announced by the apex court on Friday.
---
20th of July, 2017
---
This day would always be remembered as defining moment for judiciary as a 13-member bench unanimously overturned Pervez Musharraf's decision to suspend then Chief Justice of Pakistan Iftikhar Mohammad Chaudhry.
---
31st of July, 2009
---
14-judge bench of the Supreme Court headed by Chief Justice Iftikhar Mohammad Chaudhry—in a short order—declared Musharraf's decision to implement emergency on November 3, 2007 as well as his Provisional Constitutional Order as illegal and unconstitutional.
---
28th of July, 2017
---
On this day, the top court disqualified Nawaz Sharif from holding public office in the Panama Papers case and also directed anti-graft watchdog to open references against him, his family.
Hearing of NAB's references is currently underway in the Islamabad's accountability court. The verdict, in this case, would also have major impact on country's turbulent political landscape.
---
8th of December, 2017
---
On this day, SC turned down Lahore High Court's decision and allowed Punjab government to continue work on Orange Line Metro Train Project with subject to ensure concrete measures for the protection of 11 historical monuments situated in Lahore.
---
15th of December, 2017
---
SC turned down PMLN's Hanif Abbasi plea seeking disqualification of Imran Khan while Jahangir Tareen was disqualified under Article 62(1)(f).
On same day, SC also turned down NAB's plea to reopen Hudaibiya Paper Mills case against junior Sharif.