Last Updated On 16 December,2017 07:45 pm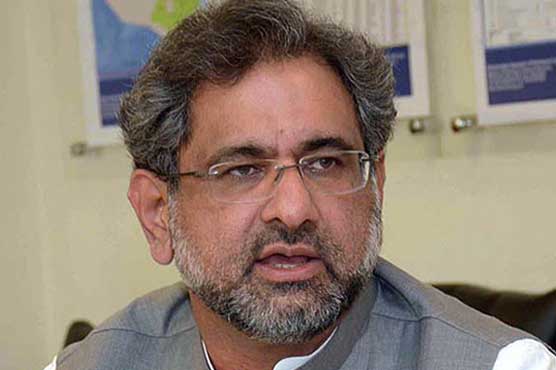 Security forces have defeated militants with great effort and strategy, said PM Abbasi.
ISLAMABAD (Dunya News) – Prime Minister (PM) Shahid Khaqan Abbasi on Saturday has said that the sacrifices of innocent people didn't go waste in war against terrorism.
In a message on the occasion of third anniversary of Army Public School massacre, the premier said that the memories of martyrs will always be in our hearts, adding that the nation pays tribute to the children who bravely faced terrorist attack.

He said the children who had gone to school for study, returned either in coffins or severely injured.

The prime minister viewed that the APS tragedy had led to the historic national unity and promoted the nation to make a firm resolve for unanimously launching a decisive action against terrorists.
Valiant security forces of Pakistan defeated the terrorists under the National Action Plan and broke their back consequent to their tireless efforts, he continued.
PM said that Pakistan is only country who won war against terrorism.
On the other hand, the nation is observing third anniversary of brutal APS carnage. The dawn that Pakistan saw on December 16, three years ago, unfolded as one of the most tragic incidents in the history of the country as over 140 lives, mostly young children were lost as extremists belonging to a banned outfit stormed Peshawar APS and opened fire.
Pakistan Army conducted an operation killing over five attackers and secured the premises with both the civil and military leadership coming on same page in bid to rid Pakistan of banned outfits and operatives of terrorist organisations.

Pakistan's fight against extremism and hatred continues three years after school-going children sacrificed their lives pushing the nation in mourning.
----With input from APP