Last Updated On 02 December,2017 08:08 pm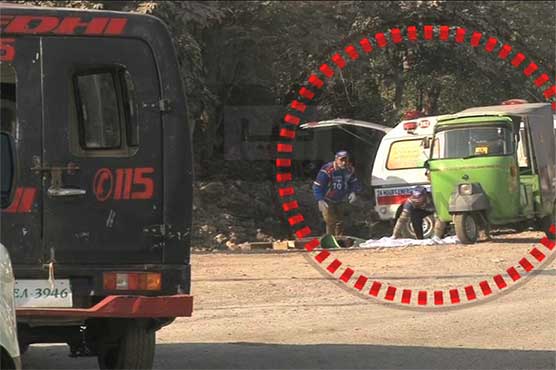 Security forces made breakthroughs to trace terrorists involved in Agriculture Directorate attack
PESHAWAR (Dunya News) – The vehicle used by terrorists in conducting attack on Peshawar's Agriculture Directorate has been traced by security forces, according to sources.
It was revealed that the rickshaw was registered under the name of Muhammad Ibrahim. The forces have also made attempts to track down the route of extremists through CCTV footages.
The vehicle's chassis number was tempered before the attack while its number plate was bogus.
---
Crackdown against rickshaws
---
The provincial authorities of Khyber Pakhtunkhwa have started a crackdown against illegal number plates of rickshaws. Raids were conducted by law enforcement agencies on rickshaw repair shops and trade centres to trace the terrorist facilitators. Security forces are apprehending the drivers of those rickshaws that have illegal and same number plates.
The law enforcement agencies had previously expressed their concerns on the 90,000 rickshaws in Peshawar. It was claimed that three to four rickshaws can be commonly found to use same number plates.
---
Peshawar attack
---
Five burqa-clad terrorists had arrived near the Peshawar University and stormed the building of hostels in the Agriculture Directorate before resorting to intermittent firing, according to ISPR. Nine persons were killed with 38 injured in the Peshawar attack.
A successful security operation made it possible for the police and Pakistan Army troops to clear the area and avoid further damage.