Last Updated On 01 December,2017 09:31 pm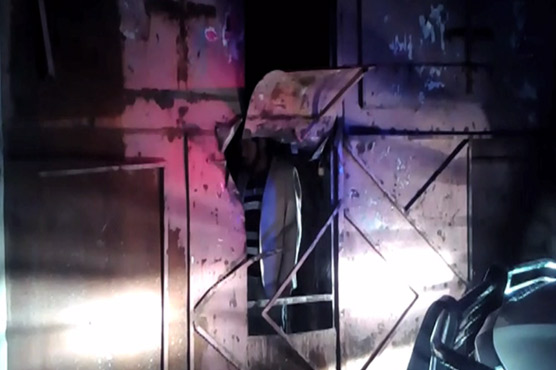 Two children were injured in Chaman area of Balochistan after the terrorist blast
CHAMAN (Dunya News) – One child killed while two reportedly injured after terrorist attack near main gate of Christian Colony in the Chaman area of Balochistan.
The two injured children were admitted to the hospital for medical assistance who suffered from injuries. Despite immediate rescue operations, doctors were unable to save the life of one child.
The other child is currently under medical treatment.
The terrorists had attacked remote controlled explosives with the gate, according to sources inside security forces.
Balochistan CM Nawaz Sanaullah condemned the blast and expressed sorrow at the loss of innocent life. He directed the authorities to treat the other child.
He ordered the security forces to apprehend those terrorist elements involved in the terrorist attack. Also, Balochistan CM has directed the security agencies to closely monitor law and order situation in Chaman and surrounding areas.
Security high alert was given in the areas surrounding Pakistan-Afghanistan border. Further law enforcement contingents were deployed to ensure peace for the area residents.