Last Updated On 23 November,2017 06:15 pm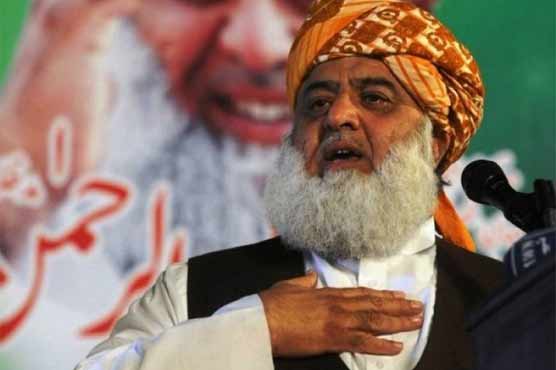 The JUI-F chief said 2018 elections uncertain if they don't show solidarity now
PESHAWAR (Dunya News) – Jamiat Ulema-e Islam-F (JUI-F) chief Maulana Fazlur Rehman reaffirmed his stance on Panama Leaks, calling it an international conspiracy and defending ex-premier Nawaz Sharif by saying that it is not a matter of his personal character.
Talking to his supporters on Thursday, he warned that if they don't show solidarity now then the 2018 General Elections will be uncertain for the nation.
He said that the Ulema were in power 15 years ago while today's country has the majority of liberal and secular people in power which have no interest in following the religion.
Maulana claimed that his party is still popular amongst the people of the country as they had held a gathering of five million in recent past.
Criticising the United States (US) for imposing war on the Muslims, Maulana lambasted the foreign leaders for suggesting negotiations to diffuse the situation. "We stand with the law, constitution and country then why does the US object us?" he asked.