Last Updated On 07 October,2017 11:23 am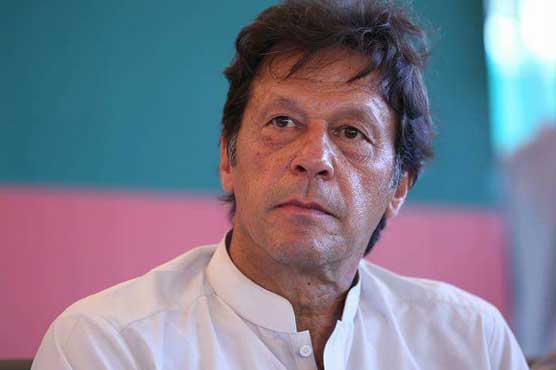 PTI chairman believes the old system is being retained in FATA to save status-quo
PESHAWAR (Dunya News) – Pakistan Tehreek-e-Insaf (PTI) Chairman Imran Khan said on Friday that there are allegations of corruption on ex-PM Nawaz Sharif, ex-President Asif Ali Zardari and Opposition Leader Khurshid Shah, asking how they can help appoint unbiased chairman in National Accountability Bureau (NAB).
Addressing to journalists in Peshawar, he demanded the rapid merger of Federally Administered Tribal Areas (FATA) in Khyber Pakhtunkhwa (KP) province. The old system is being retained in FATA to save status-quo and PTI will even protest for the cause if necessary, he added.
Imran Khan voiced the concerns of the people of FATA and told that there is no system in tribal areas and they require local body system as in other parts of the country. He stated that the elected representatives of FATA will be made part of provincial assembly after merger.
Talking further about the issue, he stressed to install a local body system in FATA by 2018 otherwise the area will remain background till 2030. "Operation Zarb-e-Azb brought peace, but we re giving an opportunity to terrorists and extremist elements by not merging FATA in KP," he proclaimed.
He then reaffirmed the allegations of corruption, money laundering and tax evasion against Sharif family. He criticised Nawaz Sharif for speaking against the army and judiciary.
PTI Chief claimed that ruling PML-N is trying to fight against the armed forces and judiciary, saying nobody is voicing in support for martial law. He opined that snap elections should be held to move the democracy forward.