Last Updated On 03 October,2017 11:39 pm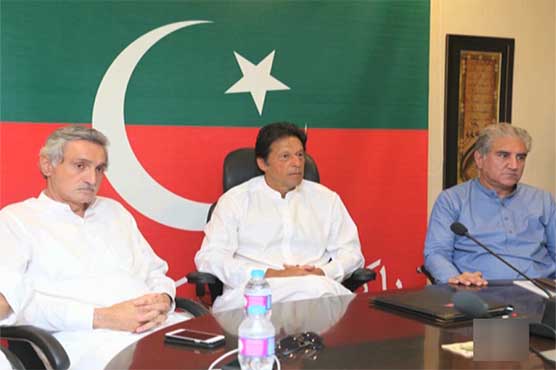 Fawad Ch claimed that PML-N's politics has ended and the amendment only stops Shehbaz Sharif
ISLAMABAD (Dunya News) – Pakistan Tehreek-e-Insaf (PTI) has decided to challenge the newly approved Electoral Reforms Bill 2017 which allowed ex-PM Nawaz Sharif to regain PML-N presidency.
After their consultation committee meeting in the capital, PTI spokesperson Fawad Chaudhry briefed the media saying the opposition party rejects such amendments which are passed for only one individual. He protested against Section 203 according to which there is no bar on disqualified persons to head party.
Fawad Ch said the PML-N general council meeting was held at the expense of public taxes and all thieves gathered to appoint the sacked premier as their leader.
Speaking about the disqualification case against PTI Chairman Imran Khan in Supreme Court, he claimed that the matter will be closed now. "Imran Khan answered every question unlike Nawaz Sharif who couldn t provide money trail," he told.
"Today, a tax defaulter has been elected as party president. He will remain ineligible for premiership even if he backs hundreds of amendments."
PTI leaders opined that the amendment has only been approved to stop Punjab CM Shehbaz Sharif from gaining power. They said that Nawaz Sharif can rule over his party but not the people of this country.