Last Updated On 27 September,2017 12:30 pm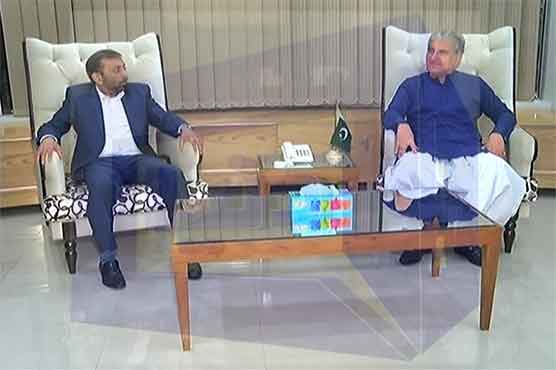 Both the parties agree that PPP's Khurshid Shah is not playing an active role
KARACHI (Dunya News) – Pakistan Tehreek-e-Insaf (PTI) and Muttahida Quami Movement-Pakistan (MQM-P) have agreed to nominate Shah Mehmood Qureshi as next Opposition Leader in National Assembly.
Both parties expressed reservations on Pakistan Peoples Party (PPP) leader Khurshid Shah as leader of the opposition. Addressing to a joint press conference in Karachi, MQM-P leader Farooq Sattar said the party shares the same opinion on several national issues with PTI.
He thanked the group of PTI leaders for their arrival and welcomed them. Leaders of PTI and MQM-P held discussion on various political issues.
Talking about the meeting, Farooq Sattar stressed that his party is in favour of mutual consent on national agenda. "Mandate of Pakistan is divided. Only one party cannot save the people from problems," he stated.
The MQM-P leader went on to claim that Sindh government led by PPP didn t perform at all in the province, adding that the party never talked about authority and powers. He accused PPP of playing the role of friendly opposition in the lower house. "Accountability of all should be done without discrimination," he said.
On the other hand, Shah Mehmood Qureshi thanked MQM-P for their support and stressed that an effective local government is essential for the progress. He raised the issue of transparent elections and hoped for an election commission which stood credible for all the political parties. Qureshi urged the parties to discuss the appointment of new NAB chairman and caretaker government.
PTI has also planned to hold talks with Jamaat-e-Islami (JI) and Jamshed Dasti for the same purpose, he told.