Prime Minister's monthly income less than parliamentarians, ministers and judges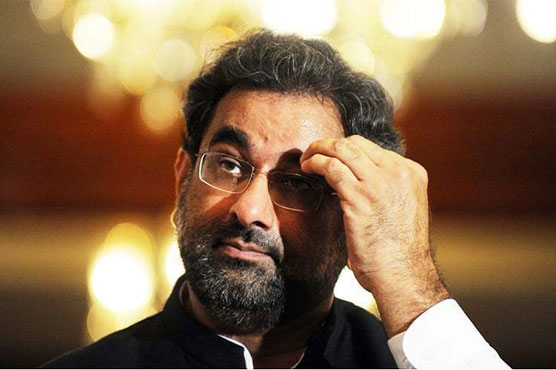 PM, who is the head of the state, is being paid the lowest income among all other government members
LAHORE (Daily Dunya) – The monthly salary package of the Prime Minister of Pakistan is extremely less than parliamentarians, federal ministers and judges.
According to details, the prime minister receives Rs1,40,000/month inclusive of all allowances and exclusive of the taxes. However; each senator is paid Rs4,00,000, MNAs Rs3,50,000, federal ministers 2,35,000 and state minister Rs2,15,000.
This shows that no logical criterion is present while fixing the incomes of the aforementioned people. Prime Minister, who is the head of the state, is being paid the lowest income among all other members of the government.
Analysts suggest that fairly fixed salary affects the working ability of any employee because financial relief eliminates numerous problems.
Especially, if a Prime Minister is free from financial worries, he can perform his work in a much better way. On the contrary, if during tenure he has to fulfill his financial needs through other means or employment, then indeed it may affect his responsibilities as premier.
Perhaps, this is the reason that corruption threatens to make way into his life.
Nowadays, it is a usual practice that those acquiring top position in private sector are paid Rs10 lac or more. While the salaries of the employees of government corporations and their consultants also take the seven digit mark.
The salary packages of other high government officials including chief secretary and IG Police is also very appropriate.
The monthly package of Supreme Court judges is Rs9 lac exclusive of the allowances, receiving ten times more than the premier. They also have the benefit of lifetime pension which is reduced by 50 percent if paid to the widow. Surprisingly, the Prime Minister does not even have any such advantage.
Not only this, the monthly income of the other premiers around the world is also much higher than the Pakistani Prime Minister.
The Indian Prime Minister's monthly salary is PKR 30 lac, China's president PKR 22 lac, Egypt's president PKR seven lac whereas the president of Maldives, a relatively smaller South Asian country, is paid PKR seven lac.