Last Updated On 18 September,2017 10:35 am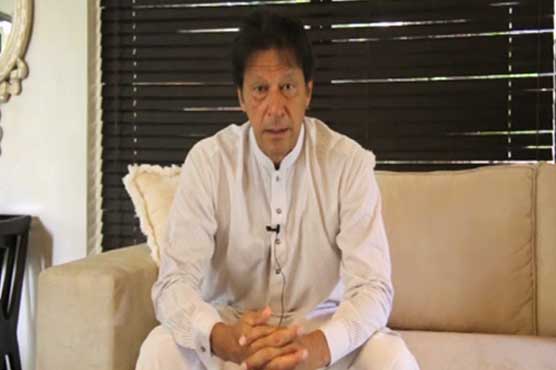 PTI chief Imran Khan issued a video message on Sunday.
ISLAMABAD (Dunya News) – In his video message regarding by-election in NA-120 constituency of Lahore, Pakistan Tehreek-e-Insaf (PTI) Chairman Imran Khan on Sunday urged people to come out of their homes and use their right to vote.
The power of vote can change Pakistan's fate, he said, adding that it can defeat those sucking blood of the country like leeches.
---
WATCH VIDEO:
---
Polling for the by-election in NA-120 constituency Lahore is in progress in a peaceful manner. According to reports, polling started 8:00 am in the morning and it will continue till 5:00 p.m without any break.
In all forty-four candidates, including 32 independent and 12 from different political parties are taking part in the bye-election.
Begum Kalsoom Nawaz of Pakistan Muslim League (N), Faisal Mir from Pakistan People's Party and Dr. Yasmeen Rashid from Pakistan Tehreek-e-Insaf are the main contestants.
---
ALSO READ: A look at the electoral history of NA-120
---
The ECP said that the constituency has over three hundred twenty one thousand registered voters and two hundred and twenty polling stations have been set up.
Under a pilot project, one hundred biometric verification machines are being used on trial basis in 39 polling stations of the constituency.
To ensure smooth and peaceful polling process, strict security measures are in place inside and outside the polling stations and fifteen hundred Army personnel will also remain vigilant till the results are announced.