Last Updated On 03 August,2017 10:29 pm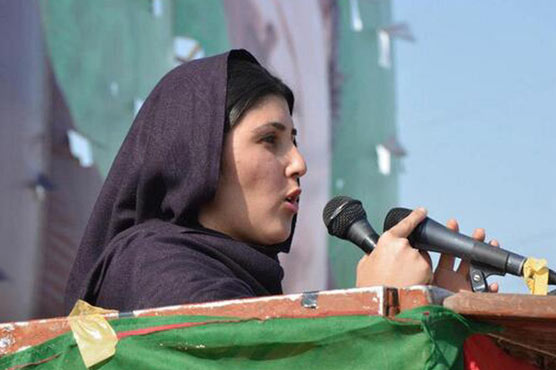 Noor Zaman claimed she pocketed Rs 7.2 million from road project
PESHAWAR (Dunya News) – Father of ex-Pakistan Tehreek-e-Insaf (PTI) leader, Shams ul Qayyum, has rejected the allegations of her former assistant, Noor Zaman, who claimed that she gathered money with both hands in
He said that she pocketed Rs 7.2 million from a road project between Bannu Link Road and Sada Khel Road, adding that her father Shams ul Qayyum made money from development funds. Moreover, she also received hefty chunks from other road projects, he said
According to details, he claimed that she took Rs 1.2 million from funds to build road between Tajori and Tari Khel Road, and took Rs 0.6 million from solar tube well funds. All this money was used to build four-kanal house in Janda Domel area of Bannu. Zaman also accused her of receiving Rs 1 million in exchange for ticket given to counselor.
The ex-assistant said Ayesha and her father used to meet Khyber Pakhtunkhwa Governor Iqbal Zafar Jhagra and contact PML-N leader Amir Muqam frequently. He claimed that Shams ul Qayyum wanted her daughter to take NA-1 ticket, and become interior minister later on. However, Amir Muqam has denied such reports and said he has never met Ayesha, and that he only contacted her after the fiery press conference on August 1.
Noor Zaman said he has documents containing signatures of both daughter and father which resemble those on tax returns in Election Commission of Pakistan (ECP). Qayyum wanted to become KP Governor and run affairs while Ayesha didn't even reveal her Bannu residence in official assets, he told.
Two days ago, the former PTI leader had alleged party chief Imran Khan of sending indecent messages and lacking moral character.
---
BREAKING: Corruption allegations against Ayesha Gulalai
---