Last Updated On 01 August,2017 10:33 am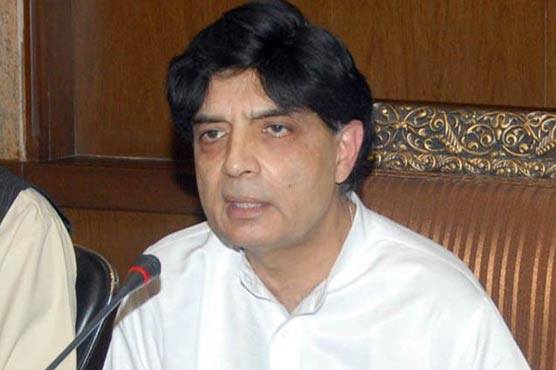 Ch Nisar has written farewell letter to interior secretary.
LAHORE (Dunya News)- Probe into high-profile cases is likely to suffer amid Interior Minister Chaudhry Nisar Ali Khan's announcement to relinquish and dissolution of federal cabinet, reported Roznama Dunya.
Sources privy to Federal Investigation Agency (FIA) have informed that accountability watchdog is investigating several cases including notorious PSL spot-fixing scandal, Khanani and Kalia case, Axact scandal and Grand Avenue scandal and probe process would either halt or become slow as Nisar mulls to leave.
Inside-aware revealed that FIA has recovered over Rs2.5 billion from powerful petroleum mafia whereas probe into Rs30 bn embezzlement in Pakistan International Airlines is underway. Sources stated that Nisar does not accept recommendations in high-profile cases and this is the main reason behind FIA's up to mark performance.
FIA officer, on condition of anonymity, told our correspondent that though accountability process would continue but Nisar's personal interest was reason behind registration of cases against several big tycoons.