Shuja-ur-Rehman or Rana Sana likely to replace Punjab CM: sources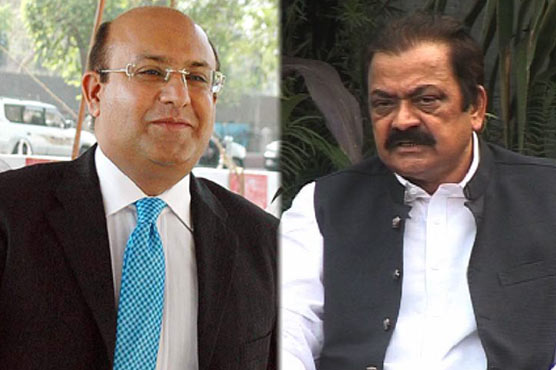 Shehbaz Sharif will step down from Punjab Assembly seat, contest in NA-120 by-election to become PM
LAHORE (Dunya News) – Punjab Information, Excise and Taxation Minister Mujtaba Shuja-ur-Rehman and Law Minister Rana Sanaullah are being considered as the strong candidates to replace Shehbaz Sharif as Punjab Chief Minister.
Pakistan Muslim League-Nawaz (PML-N) parliamentary committee has decided to appoint Shehbaz Sharif as PM before Shahid Khaqan Abbasi will be appointed as interim premier for 45 days.
Other candidates include Shehbaz Sharif's son Hamza Shehbaz and Malik Nadeem Kamran are also possible candidates for chief ministry in the largest province by population.
Sources said that Rana Sanaullah's name is less likely to come up due to Model Town tragedy involving killings of Pakistan Awami Tehreek (PAT) workers and dispute with Sheer Ali Group.
Mian Mujtaba Shuja-ur-Rehman has been considered as the stronger candidate for the chief ministry. He has been currently working as Punjab Information, Excise and Taxation Minister.