PML-N demands to public JIT's video recordings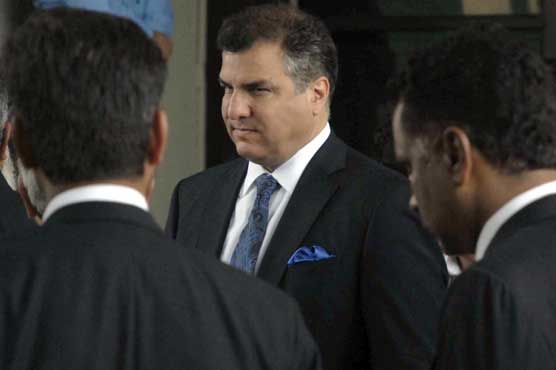 Aziz pointed that even those parties who are not nominated in the case are coming to court.
ISLAMABAD (Dunya News) - Pakistan Muslim League-Nawaz on Tuesday has demanded to public the video recordings of Joint Investigation Team (JIT) probe.
While talking to media, Daniyal Aziz slammed the court proceedings and the statements of judges. "On one side SC is saying that the JIT's probe has ended and on the other hand they adopt stance that documents related to the matter are still being submitted," he said.
Aziz notified that various parties are now heading towards Supreme Court, even those who are not nominated in the case.
"Those who are not nominated in the case are also coming to court. MQM is not named in petition but is still coming to court for the hearings," he said.
Aziz asserted that the first name taken by International Consortium of Investigative Journalists (ICIJ) was of Moonis Elahi's offshore company.
He said that Pakistan Peoples Party is also participating in the case with full force. "Bilawal demanded prime minister's resignation. He is in fact speaking the language of Imran Khan."
He criticized Jamat-e-Islami and said that their petition included at least 450 people but they only targeted PM Nawaz. "Why JI only listed PM in their amended list and took out the names of others from it?" he asked.
"Besides him, Sheikh Rasheed ignored all other accusations and asked court to raise the misleading statements issue of the prime minister," said Aziz.
The hearing of the case resumed today in which lawyer Khawaja Harris, representing the prime minister before the apex bench, is presenting his arguments over the JIT report.