Panama: A look at the JIT timeline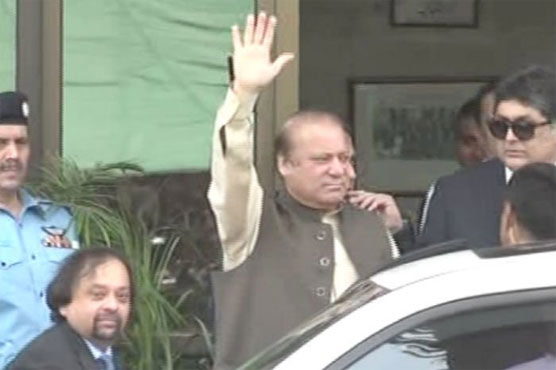 Dunya News lists the major dates that have been part of the JIT probe over the past two months
Islamabad (Dunya News): A Joint Investigation Team was set by the Supreme Court of Pakistan to investigate into the Panama Papers controversy involving the ruling Sharif family.
On April 20 the Supreme Court constituted a Joint Investigation Team to investigate the Panama Case. The JIT officially started their investigation from May 7 during which different personalities were called in to answer a questionnaire based on 13 points. Following is a timeline of major dates on which focal personalities involving the investigation were called in by the JIT.
May 7 to May 27: Owner of Hudaibiya Paper Mills Tariq Shafi, along with journalist Umar Cheema were called in.
May 19: Qatar's Prince Hammad bin Jasim al-thani was summoned by the JIT to appear on May 25. Although he did not appear and instead, submitted a response that his letter submitted before the Supreme Court be taken into the consideration
May 22: JIT submitted the first 15 days report before the SC bench in which it also made references to the allegations made by different parties on the JIT.
May 28: Hussain Nawaz appeared for the first time. Overall he appeared six times in front of the investigation team which lasted for 30 hours in total.
June 2: For the first time Hassan Nawaz appeared before the JIT. He appeared again on June 8 and was questioned for 12 hours in total.
June 8 to June 14: JIT requested PM Nawaz Sharif, CM Punjab Shahbaz Sharif and PM's son-in-law Captain Safdar to appear before them in the week that followed.
June 15: PM Nawaz Sharif appeared before the JIT. He was questioned for 3 hours.
June 17: JIT questioned Chief Minister of Punjab Muhammad Shahbaz Sharif for three and a half hours.
July 5: Maryam Nawaz, daughter of PM Nawaz, was called in by the JIT. The questioning lasted for one hour forty five minutes. She also addressed the critics through media for the first time in front of the Judicial Academy. Chairman NAB also recorded his statement before the JIT the same day.
JIT also questioned Tariq Shafeeq cousin of P.M. Nawaz Sharif twice for 16 hours.
Captain Safdar was questioned for 4 hours, Rehman Malik for 2 hours. Former Chairman NAB Muhammad Amjad was investigated for one hour, current Chairman NAB Qamar Zaman Chaudhry for one and a half hour, and Ishaq Dar for two hours forty five minutes.