Last Updated On 08 July,2017 05:26 pm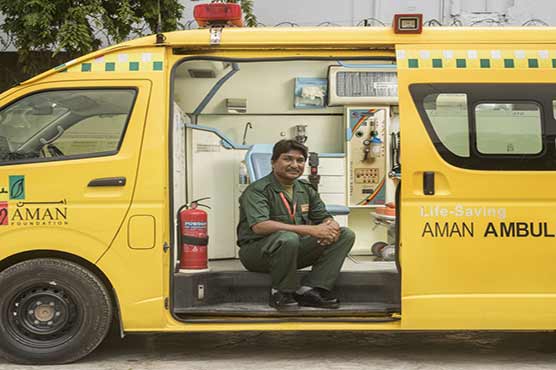 ICRC's project aims to sensitise people about the urgent care needed to patients transferred in ambu
(Web Desk) - Emergency staffs in hospitals, ambulance service drivers, and health care workers are facing continued difficulties while performing their duties, which are also disrupted due to countless attacks on them. In Karachi, due to desensitized citizens on the roads,theses health care givers are faced with growing challenges.
ICRC's (International Committee of the Red Cross) Health Care in Danger project has been working hard to sensitise people about the urgent care needed to patients who are transferred in ambulances.
Ambulance drivers are the first ones to respond to any kind of emergency call.With many drivers refusing to give way to ambulances that are struggling to deliver patients to the hospital on time, doctors and nurses in emergency rooms struggle to save lives of patients coming in with life threatening injuries, in that short span of time. Time is their biggest enemy and these brave heroes save lives despite the hurdles.
Following is a compilation of pictures under the ICRC project of these brave professionals, along with their testimonials, who are working day and night to save lives.
---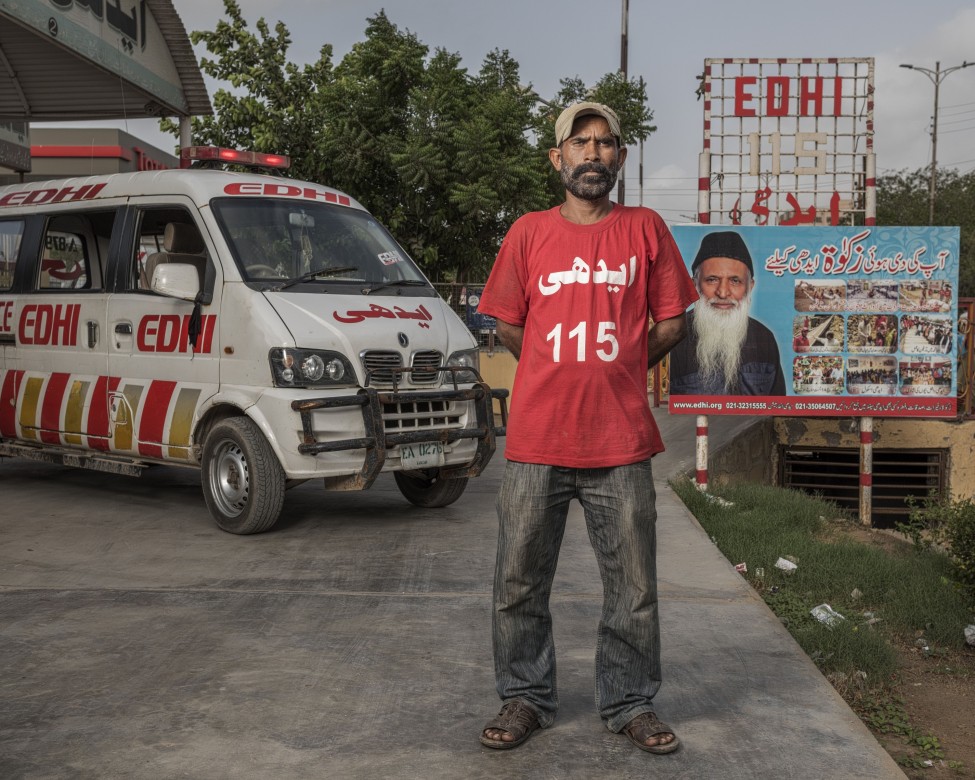 Mohammad Raja, Edhi Emergency Services Ambulance Operator
---
"Our ambulances were already riddled with bullets and there was no way I could use them. But I thought I could get the injured man into a taxi and to the hospital. I started to make my way towards him, and that's when a bullet pierced my leg." - Mohammad Raja
---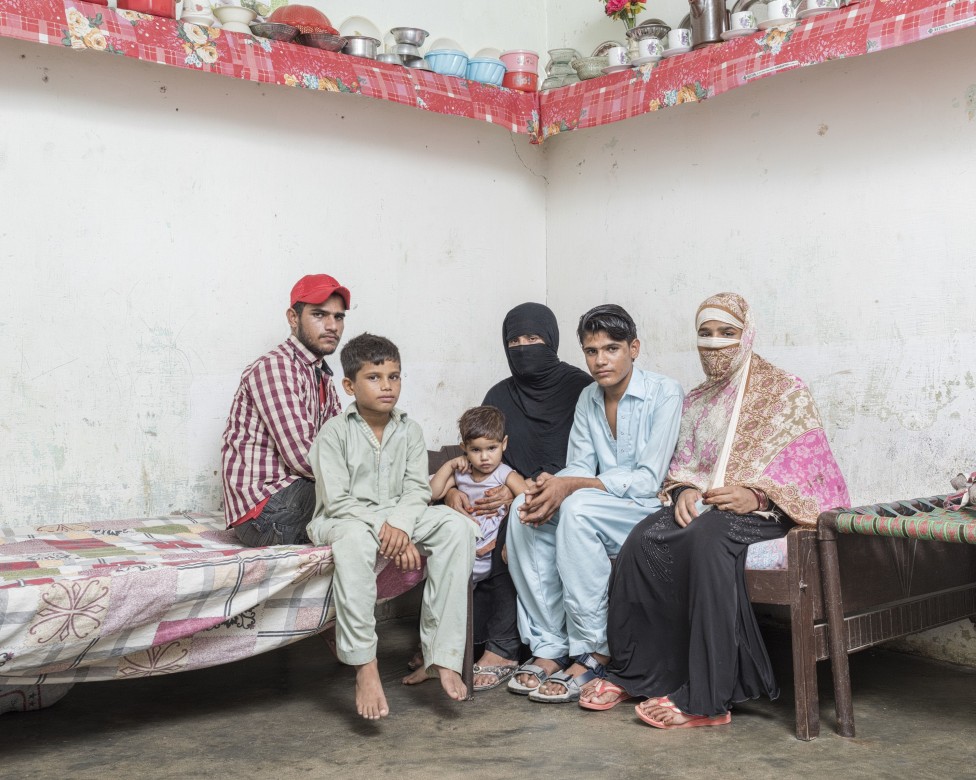 Shazia Lodhi (centre in burqa), widow of Misal Khan, with her children (from left to right) Faisal, Arslan, Mariam, Bilal and Kainat.
---
"He was dead by the time we finally got him to the hospital. It took the ambulance nearly 45 minutes to get to the scene of the accident. Misal Khan had been hit by a truck, thrown from his motorcycle and received serious injuries to his head. His death meant that I had to take my children out of school, and force them to find jobs." - Shazia Lodhi
---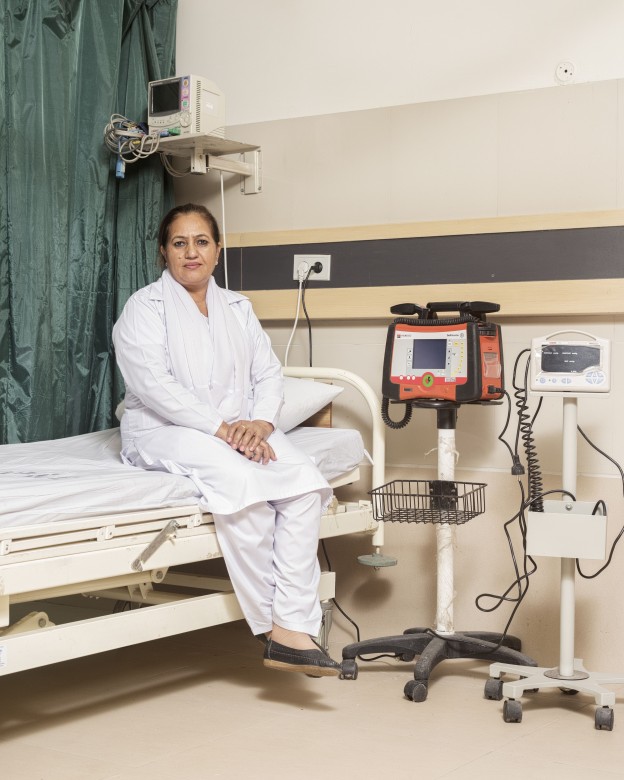 Daisy Nasreen, Head Nurse, JPMC Emergency Ward
---
"The first bomb had been placed directly outside the main entrance of the emergency ward and killed 18 people instantly. There was debris and dust everywhere and we were in complete shock from the sound and power of the blast." - Daisy Nasreen
---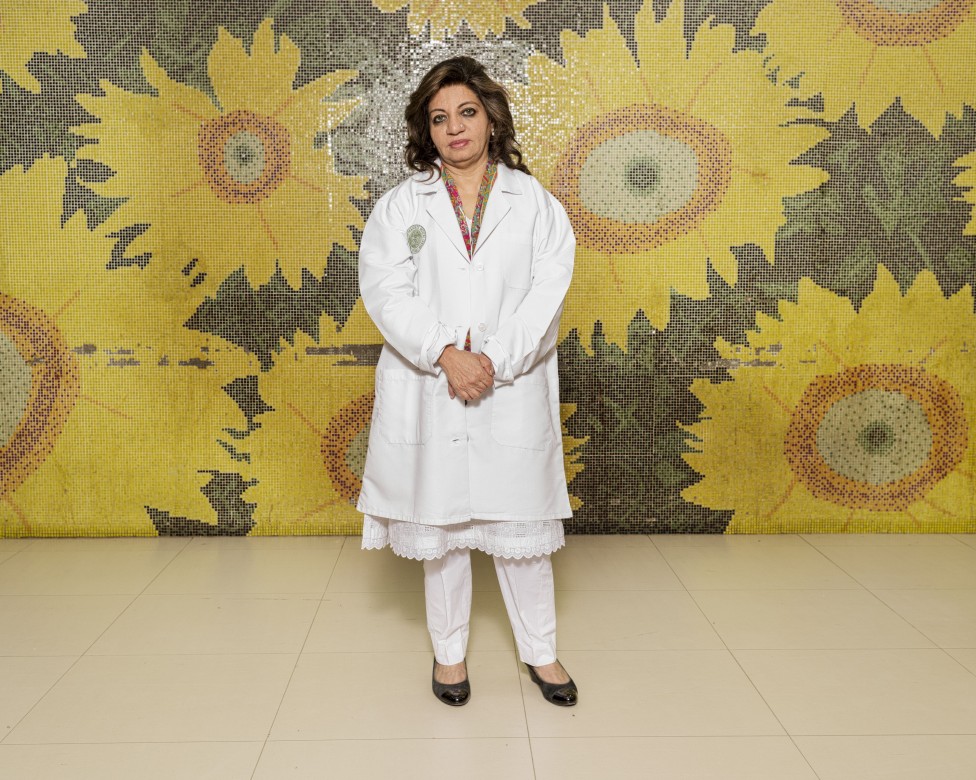 Dr Seemi Jamali, Director, JPMC Emergency Ward
---
"There were two bomb blasts in the city. The entire team of the hospital's medical staff was here that day, dealing with the casualties in the aftermath of those attacks, when a bomb exploded right outside the main entrance, killing 18 innocent bystanders instantly."- Dr Seemi Jamali
---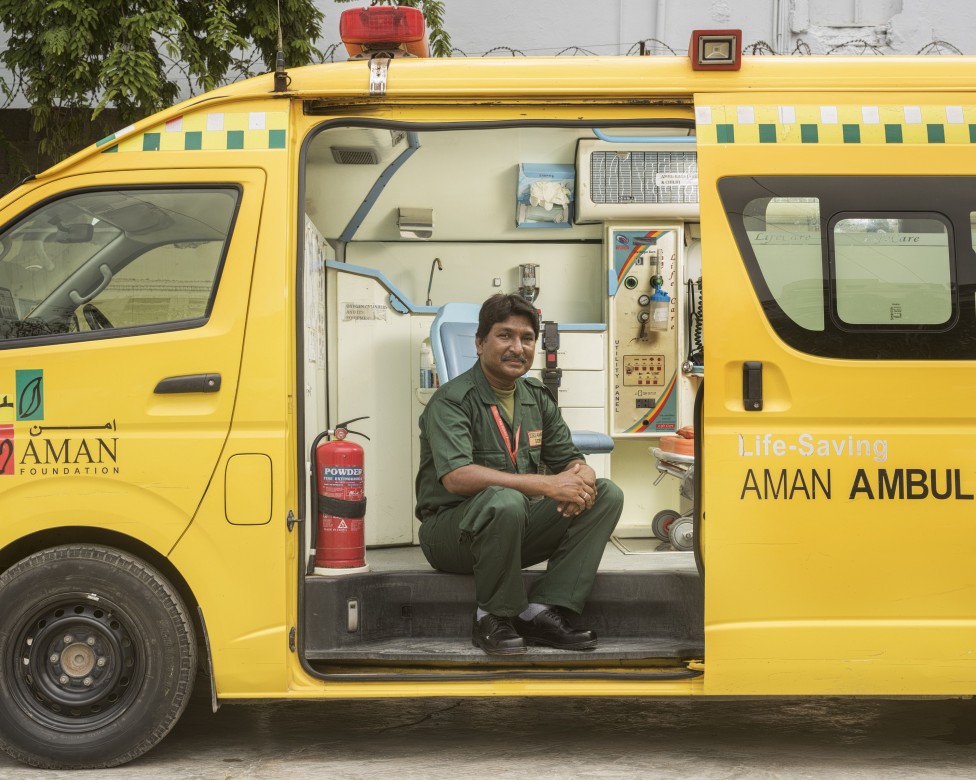 Sabir Christopher, Emergency Vehicle Operator, Aman Ambulance Services
---
"It was dark, the roads were largely empty at that time of night and we were driving at a normal speed towards the JPMC. Suddenly, I saw a man walk into the middle of the road and turn towards my headlights. At first I thought nothing of it, but then realized that he was armed and had guns in each hand. As we drove towards him, the ambulance lights now illuminating him clearly, he raised the weapons and began firing at us." - Sabir Christopher
---
Photos courtesy: Asim Rafiqui/ NOOR for ICRC (International Committee of the Red Cross)