Last Updated On 02 July,2017 02:12 pm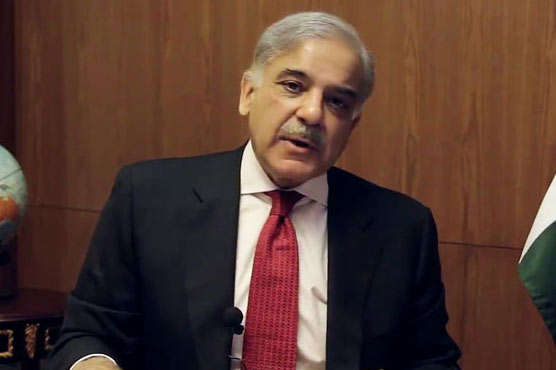 Azhar Shah filed petition against Shehbaz Sharif accusing him of criminal conspiracy against state
(Web Desk) – Additional District and Sessions Judge of Lahore High Court Rafaqat Ali Gondal has dismissed a petition against Punjab Chief Minister Shehbaz Sharif on Saturday.
The petition was filed by Syed Azhar Abbas for registration of FIR, accusing Punjab CM of criminal conspiracy, "condemnation" of the creation of the State of Pakistan, also inciting people to revolt against the state.
Abbas said in his peititon that Shehbaz Sharif criticised military regimes and political governments responsible for failing the nation in his speech at Arfa Karim Tower at one of the events regarding LRMIS on December 22, 2016.
Mr. Rafaqat dismissed the petition stating, "In a ceremonial function, if he (Shehbaz Sharif) has expressed his views and comments in a routine, it does not constitute any offence as it has been alleged by the present petitioner."
On the other hand, he acknowledged Punjab CM's performance in the province. "Practically speaking, fair and honest comparison shall make it crystal clear that in terms of performance, commitment and to deliver for the welfare of the society, the proposes accused shall stand much higher than the vast majority of his predecessors. There could be so many objections, reservations and allegations against him but his ground reality could not be ignored any way that he has performed much better than his predecessors," he said in his remarks.
Mr. Rafaqat advised people to avoid such criticism. He remarked, "Another painful and prevalent aspect is that to get cheap popularity or undue projection, people resort to such like chicaneries and such practices should be discouraged for proper and smooth functioning of state institutions and state functionaries."