Juma-tul-Wida: Lahore on high alert after Quetta explosion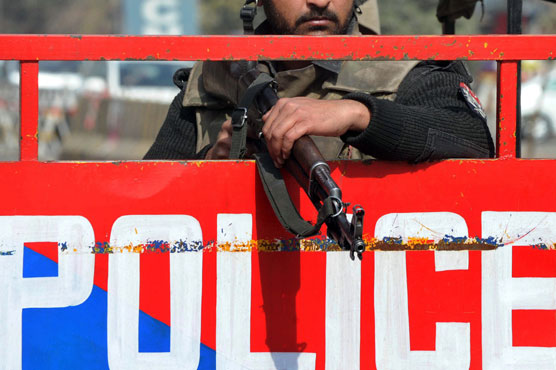 More than 7000 security personnel are present at major roads, mosques, and sensitive locations.
(Web Desk) - Strict security measures have been undertaken on the occasion of Juma-tul-Wida across the city of Lahore. A security high alert has been issued and more than 7000 security personnel are present at major roads, mosques, and sensitive locations.
Police have established check posts in areas where there is a possible threat and are carrying out snapchecking at these points. Police Response Units and Dolphin Force have been ordered to perform constant patrolling of these areas.
DIG Operations Dr Haider Ashraf has said that SPs and DSPs will be on the roads till the Jumma prayer.
Moreover, additional security personnel are present outside mosques located in sensitive locations. According to the DIG operations, no one will be allowed to enter mosques without proper checking.
Dr Haider Ashraf has also directed the carrying out of search operations across the city.
Meanwhile, following the explosion outside the Inspector General Office in Quetta today (Friday) that killed 11 people, security has been further tightened in Lahore. According to the official twitter handle of Lahore Police, a security high alert has been issued in Lahore.
---
"Security High alert in Lahore in wake of Quetta blast incident"#Quetta #Jummatulwida pic.twitter.com/NMgLuX9ZDK

— LahorePoliceOfficial (@Lahorepoliceops) June 23, 2017
---
Cars and motorcyles are being checked at all the entry and exit points of the city. DIG operations has ordered Dolphin Squad and Police Response Units to carry out search operations and patrols around important buildings.
Citizens are advised to keep an eye out for suspicious persons or bags lying around. Moreover, citizens are advised to report any suspicious activity occurring in their areas.