Health budget: Lahore, southern Punjab allocation gap widens by over 100pc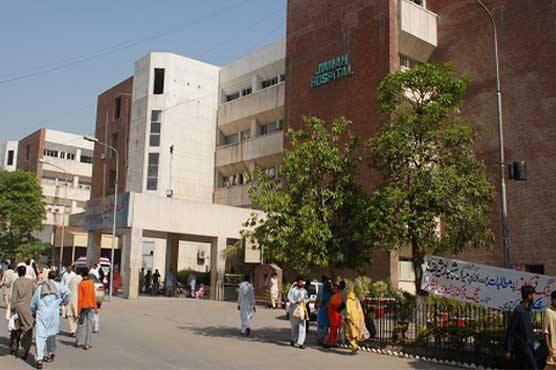 Rs4.71 bln has been earmarked for small hospitals in Lahore.
LAHORE (Roznama Dunya)- Punjab government has earmarked whooping Rs36.75 bln for Lahore's medical colleges and hospitals in budget for the FY 2017-18 whereas a petty Rs17.75 bln has been reserved for provision of medical and health facilities to the residents of southern Punjab, thus widening the budgetary allocation gap by over 100pc.
The investigation report, compiled by Roznama Dunay, narrates that Punjab govt has allocated Rs5.14 bn for Lahore's Mayo Hospital, Rs950.46 mln for King Edward Medical College, a collective amount of Rs5.65 bln for Jinnah Hospital and Allama Iqbal Medical College, Rs4.70 bln for General Hospital and Postgraduate medical college, an overall amount of Rs2.96 bln for Sir Ganga Ram Hospital and Fatima Jinnah Medical College, Rs3.85 bln for Services Hospital and Services Institute of Medical Sciences, a lump sum amount of Rs2.10 bln for Shaikh Zayed Hospital and SHU, Rs3.2 billion for Punjab Institute of Cardiology, Rs3.76 bln for Children Hospital and Rs300.20 mln for Dental Hospital Lahore.
Likewise, Rs4.71 bln has been earmarked for small hospitals in the provincial capital which includes Rs760.56 mln for Nawaz Sharif Hospital, Rs850.12 mln for Kot Khawaja Saeed Hospital, Rs650.76 mln for Government Hospital Shahdara, Rs650.60 mln for Lady Willingdon Hospital and Rs410.49 mln for Lady Aitchison Hospital.
Deplorably, there are only seven noteworthy hospitals in southern Punjab when compared with 15 large hospitals and medical colleges in Lahore and the sum earmarked for provision of medical facilities to people of southern Punjab is less than half of the sum allocated for the Punjab's provincial capital i-e Rs17.75 bln.
The acquired stats narrate that Shehbaz-led Punjab govt has allocated Rs5.95 bln for Bahawal Victoria Hospital-Bahawalpur, a total amount of Rs4.16 bln for Nishar Hospital and Nishtar Medical College Multan, Rs1.17 bln for Children Complex Multan, Rs1.59 bln for Multan Institute of Cardiology, Rs280.97 mln for Multan Institute of Dentistry, Rs2.76 bln for Shaikh Zayed Hospital RY Khan and Rs1.80 bn for DG Khan Medical College.
Specialised Healthcare Minister Khawaja Salman Rafique, while presenting Punjab govt's stance, told Roznama Dunya that no attention was paid on provision of medical facilities to residents of southern Punjab in past.
"Current govt has initiated work on construction of multiple hospitals and medical colleges in southern Punjab. Health and medical facilities are going to improve significantly in the area after completion of these projects whereas budget for the said facilities is likely to surge," added Rafique.
Residents of southern Punjab are compelled to consult basic and rural health units as there exists no notable hospital or medical college across Southern Punjab apart from the aforementioned hospitals. These basic and rural health units in southern Punjab too lack basic facilities.
(Story submitted by Zahid Abid, translated by Zohaib Hassan)