Last Updated On 21 June,2017 10:25 pm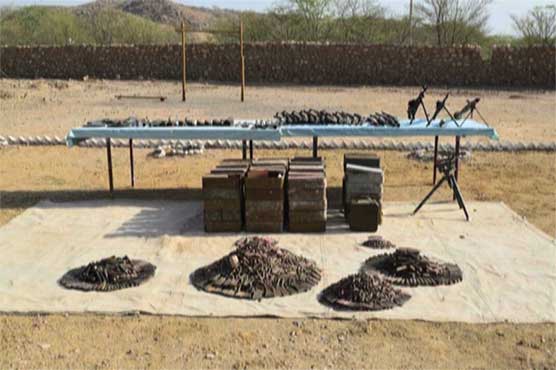 Security forces carried out operations in village Maidankai of SWA & village Zarkai of NSW: ISPR
RAWALPINDI (Dunya News) – A huge cache of weapons was recovered in the intelligence based operations carried out by security forces in Wazirstan Agency.
According to Inter Services Public Relations (ISPR), the security forces carried out operations in village Maidankai of South Wazirstan Agency & village Zarkai of North Wazirstan Agency as they recovered huge ammunitions and arms in the process.
Recovered weapons during the operations included light machine guns, 12.7mm machine guns, RPG7s, SMGs, grenades, rifles, pistols, explosive boxes, anti personal mines and daggers.
Ammunition calibre ammuntion including RPG7 rockets, 14.5 mm rounds, ammunition boxes of 12.7mm guns, 12 bore rifle rounds as well as heavy and small machine gun rounds.