20 suspects held during search operation in Lahore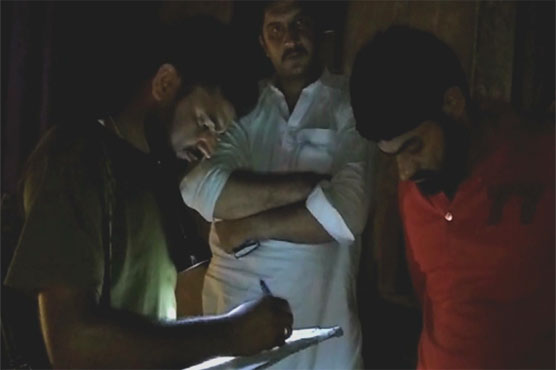 Police and Rangers arrested 20 suspects during search operation in different parts of Lahore.
LAHORE (Dunya News) – At least 20 suspects were taken into custody during search operation jointly carried out by police and Rangers in different parts of Lahore on Thursday, Dunya News reported.
Police and Rangers conducted search operation in Akbari Gate, Masti Gate, Lari Adda and Bakar Mandi areas. Biometric device was used for the identification of the resident during house-to-house search in these areas and 20 suspects, who failed to produce and identity documents, were arrested.
On the other hand, police and personnel of intelligence agencies conducted flag march on the route of Youm-e-Ali procession from Akbari Gate to Karbala Gamay Shah.