JIT asking witnesses to become approvers: Rana Sana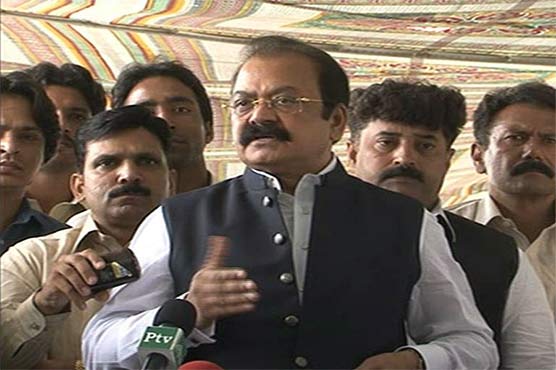 Punjab Law Minister said PM might be given three options, like in Qatari Prince's case
LAHORE (Dunya News) – Punjab Law Minister Rana Sanaullah claimed on Monday Joint Investigation Team (JIT), tasked by Supreme Court to probe Panama case, is pressurising witnesses and asking them to become approvers.
While talking to media outside Punjab Assembly, he expressed concerns over the method of probe used by JIT, adding that if options are given to Prime Minister Nawaz Sharif for JIT appearance, like in Qatari Prince's case, then it will gain respect.
"JIT's method of probe is defamatory and intimidating," he added.
Later on, he criticised Pakistan Tehreek-e-Insaf (PTI) Chairman Imran Khan for his remarks that the ruling government was threatening the JIT. He said, "The rival political parties are joining hands ahead of elections and even then they cannot compete with PML-N."
He said the opposition parties are using legal and administrative measures to destabilise the government, and that they would fail in it miserably. He recalled that PM Nawaz had promised to appear before any forum in Panama Papers investigation.
"PM Nawaz will succeed in Panama case," he claimed.