Collective response needed to end menace of terrorism: COAS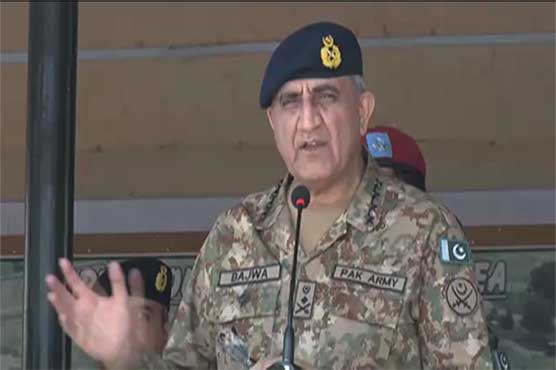 The Nigerian contingent comprised of 440 trainees including 26 officers
RAWALPINDI (Dunya News) – Chief of Army Staff General Qamar Javed Bajwa has said that terrorism is a menace that requires a collective response.
He let it be known during his visit to SSG training area at Terbela where he also witness completion of eight weeks long Counter Terrorism Training of Nigerian Special Forces Battalion by Pak Army SSG team.
The Nigerian contingent comprised of 440 trainees including 26 officers.
At the occasion, COAS appreciated the standard of training imparted and also the results attained by the trainee contingent.
---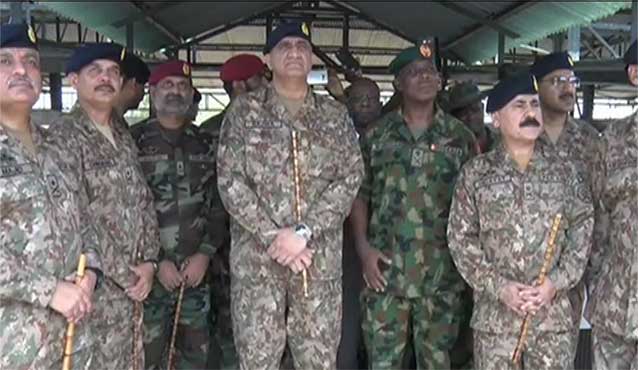 ---
General Bajwa professed that Pakistan Army has vast experience of counter terrorism operations as well as modern training facilities.
"We are happy to play a part in enabling counter terrorism response of multiple friendly countries," affirmed COAS.
IG General Training and Evaluation (IGT&E) Lt Gen Hidayatur Rehman, Commander Rawalpindi Corps Lt Gen Nadeem Raza, General Officer Commanding (GOC) SSG and Acting Nigerian High Commissioner Salisu Murtala Isa were also present on the occasion.