Last Updated On 24 May,2017 07:04 pm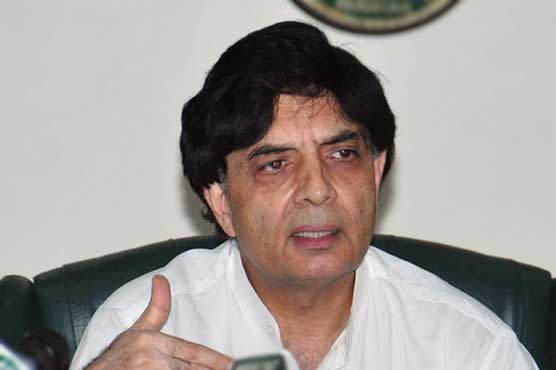 Ch Nisar has recommended NA Speaker to summon a session over social media issue
ISLAMABAD (Dunya News) – Interior Minister, Chaudhry Nisar Ali Khan has directed Chairman of Pakistan Telecommunication Authority (PTA) on Wednesday to chalk out Standard Operating Procedures (SOP) to regulate the social media which he termed an "unorganised platform" a day ago.
The minister has instructed the PTA authority to consult all stakeholders over the regulation. Nisar has said that the social media should be used for expression of one's opinion and not to endorse disorder and spread chaos.
He further instructed the body to not let social media be used to promulgate false information and promotion of defamatory content.
Nisar Ali Khan has recommended Speaker of the National Assembly (NA) to summon a session of the parliamentary parties over the issue.
Earlier on Tuesday, the federal minister addressed a press conference in the federal capital and announced formation of a committee to monitor flow of information for safeguarded national stability.
He has cleared today that the government was not for blocking social media but it was calling for a regulated exercise of freedom of expression.
He had said that implementation over recommendations of the committee was underway.
Measures to regulate the social media by the ministry have come in after users resorted to criticism over both the government and the military over Dawn Leaks.