Last Updated On 20 May,2017 12:36 pm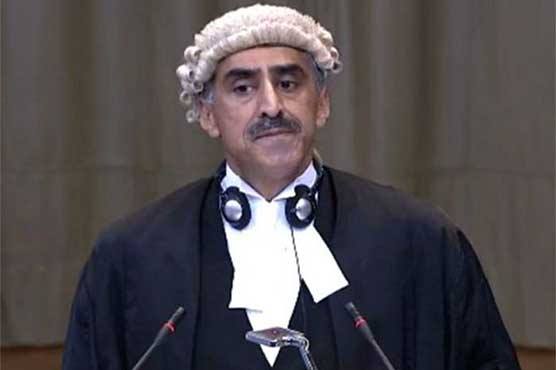 Qureshi said he slashed fee charged to Pakistan by 30pc.
LAHORE (Daily Dunya)- Pakistan counsel's at International Court of Justice (ICJ) Barrister Khawar Qureshi snubbed Indian media over its fallacious campaign that he had charged 'exorbitant' fee from Pakistan to fight Kulbhushan Jadhav's case, an in-service Indian naval officer and Research and Analysis wing's (RAW) spy who was caught red-handed from Balochistan's Mashkel and was awarded death penalty by a military court.
Qureshi said he had slashed fee charged to Pakistan by 30pc besides paying fee of assistants from his own account.
"My fee does not even make 10pc of the amount that Indian media is suggesting," added Qureshi.
Qureshi further stated that he cancelled his scheduled commitments with another state and landed in Pakistan on emergency basis to lead Pakistan s charge against India at ICJ. Qureshi also grilled Indian media over its spurious claims of victory.
"The order issued by the ICJ is just a procedural order to enable full hearing. It certainly is not a victory for India by any means," maintained Qureshi.
Qureshi narrated that India was misleading international court whereas Pakistan was arguing on basis of evidence and merit.
Since ICJ's decision in Jadhav's case, Indian media has initiated a malicious defamation campaign against Qureshi stating that he has charged mammoth £5 lac from Pakistan and has lost the case intentionally.
On the other hand, Indian media claimed that thier lawyer at ICJ had charged just Rs1 to fight Jadhav's case.