Last Updated On 17 May,2017 03:55 pm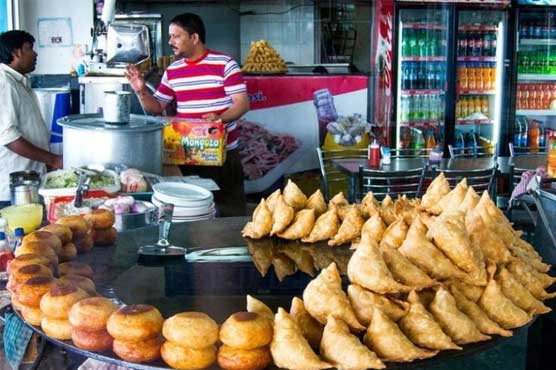 The protest was mainly against the recently passed Ehtaram Ramazan Bill 2017 from Senate
LAHORE: (Web Desk) – Twitterati on Tuesday recorded their protest against the passing of Ehataram Ramazan Bill 2017 by trending #EhtarameInsaniyat. A faction of Twitter users in Pakistan sent tweets against the bill recently passed from Senate, maintaining that there is no compulsion in religion.
Some of the popular tweets can be seen here:
Those who are teaching People to behave coz it caters their feelings Do you even care about Others Feelings? #EhtarameInsaniyat

— Ayesha Khan (@A_R_Khanum) May 16, 2017
#EhtarameInsaniyat My faith isn t weak. My Fast shall not be threatened by someone eating

— Daniyal Naqvi (@CarlSaganDN) May 16, 2017
Our religious law makers should learn from him.#EhtarameInsaniyat pic.twitter.com/5TZeH5NwHP

— Sikander Jalib. (@Sikannder) May 16, 2017
You eat in front of the poor the whole year through.. but you want them to starve because YOU are not eating?#EhtarameInsaniyat

— Shamila Ghyas (@ShamilaGhyas) May 16, 2017
When God blesses you financially, don t raise your standard of living.
Raise your standard of giving..!!!!#EhtarameInsaniyat

— Chai_Coffee (@Ayesha_Umaiir) May 16, 2017
It s not that all were in favour though.
When the things that Allah wants are different from what Muslims want #EhtarameInsaniyat

— waqasahmed (@awaqas023) May 16, 2017
Some believed that the bill would be used to bar people from eating in public even if they re suffering from sugar or something that compels them to eat in regular intervals.
What about the Patients of Diabetes, BP etc because Islam gives relaxation to patients , Ordinance is a blot on Islam#EhtarameInsaniyat

— Aamir Mughal (@mughalbha) May 16, 2017
#EhtarameInsaniyat
There s already ahorrible heatwave that plagues our citizens, the poor might face all kinds of issues

— Ramish Saeed (@RamishSaeed) May 16, 2017
This man was beaten up by some in Karachi around three years ago.
Does this look like Ehtaram in any way? By force you can make someone hypocrite not a follower. #ehtarameinsaniyat#fastingisachoice pic.twitter.com/JXa1X7DiP3

— Raja Saad (@raja_saad_ejaz) May 16, 2017