Last Updated On 10 May,2017 10:20 pm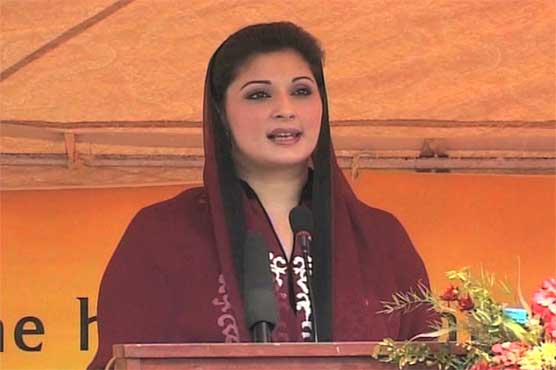 ISPR DG was asked why notification didn't name Maryam, he cleared Maryam had nothing to do with it
ISLAMABAD: (Dunya News) – When the Dawn Leaks issue had first surfaced, several fingers had been pointed at Prime Minister (PM) Nawaz Sharif's daughter Maryam Nawaz. However, it was cleared by the army spokesperson today that Maryam had nothing to do with the issue, reported Dunya News.
The major opposition parties, including Pakistan People's Party (PPP) and Pakistan Tehreek-e-Insaf (PTI) had alleged Maryam of involvement in the Dawn Leaks issue. PTI Chairman Imran Khan, Opposition Leader in Senate Aitzaz Ahsan and Opposition Leader in National Assembly Khurshid Shah were among the senior leaders to name Maryam Nawaz.
It was cleared by ISPR DG today that Maryam Nawaz Sharif wasn't involved in the Dawn Leaks issue. He said that all the people who were responsible for the 'leak' had been named in the inquiry report.