Last Updated On 09 May,2017 03:11 pm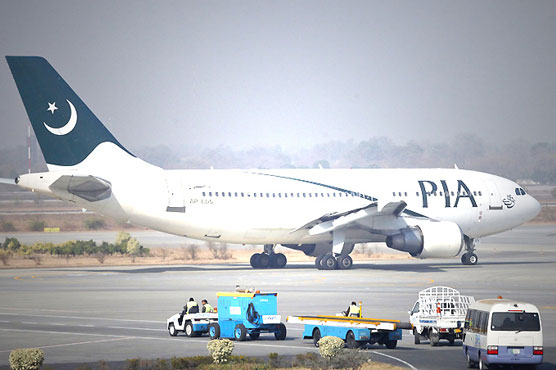 Pakistan is ranked at the 50th position among 55 countries in terms of air traffic with India
Although Pakistan and India have been arch rivals since independence, there do exist a large number of families that were separated by the partition. Such families have relatives on both sides of the border. This scenario indicates that large numbers of people would be frequently travelling to and fro between the South Asian neighbours. However, numbers related to commercial air traffic between these two countries paint a different picture with an utterly low number of travelers.
From its closest neighbours to countries at the opposite end of the world, India is linked via air to around 55 countries through commercial non-stop flights. Among these 55 countries, a ranking of the passenger traffic with India puts Pakistan at a pitiful 50th position, ahead Kyrgyzstan, Iraq, Tajikistan, Reunion Island and Yemen.
Such a ranking is an indicator of the strained relations that exist between these two countries. According to numbers stated by the Indian Directorate General of Civil Aviation, only 28,154 passengers boarded nonstop flights between India and Pakistan in 2016. To put this in perspective, 2.1 million people travelled via air between India and its southern neighbor, Sri Lanka.
Currently, only Pakistan International Airlines (PIA) operates direct flights between India and Pakistan. PIA flies between Mumbai and Karachi on only two days of the week, Monday and Thursday. Moreover, with its Delhi-Karachi operations suspended, passengers travelling between the two countries only have Lahore-Delhi flights left as an option. Considering this scenario, air traffic is most likely to fall to the bottom of the ranking this year.
It seems that the decision by PIA to call off its operations from Pakistan's largest city to India's capital came about as a result of the rising tensions between the two neighbours. Last year saw an increase in ceasefire violations at the Line of Control, with the latter half of the year witnessing an upsurge in resistance against Indian forces in Indian occupied Kashmir. Although PIA officials claimed that the tensions did not have a part to play in its decision to suspend the flights from Karachi, however, numbers quoted by the Indian Directorate General of Civil Aviation seemingly indicate otherwise.
According to the statistics provided by the organisation, a comparison of air-traffic numbers between 2015 and 2016 shows that the number of direct travelers registered a fall of 27%, from approximately 38,000 to 28,000. The fact that air-traffic fell by 10,000 passengers the same year tensions escalated seems to hold hostilities between the two countries as responsible for this scenario.
As for the neighbours with which India is on favourable terms, they have a high number of passengers travelling (via air) to the country; Nepal with 8 lakh passengers and Bangladesh with 7 lakh passengers.
A PIA official quoted in Indian media said that the reason for this low air-traffic is the fact that train or bus travel is much cheaper than travel through air. He said, "The lowest airfare on the Mumbai-Karachi route is Rs 28,000, while you can buy a train or a bus ticket to or from Pakistan for Rs 3,000." Moreover, he was of the opinion that people who travel between these countries to meet their relatives take huge amounts of baggage with them, while PIA has a 30 kg limit for check-in bags.
Another possible factor is the visa processing time. Another PIA official said that both the countries take a long time to issue visas, considering the security checks they put aspiring travelers through. Moreover, during times of tension, visa rejections are common as both countries aim to reduce the number of travelers in the interests of national security.