Four 'hardcore terrorists' hanged in Khyber Pakhtunkhwa jail: ISPR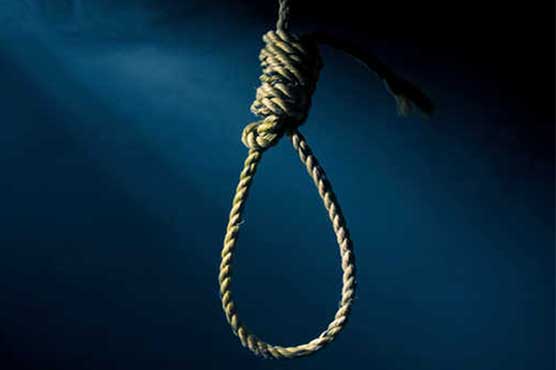 The convicts were tried by military courts.
RAWALPINDI (Dunya News) - At least four 'hardcore terrorists' affiliated with the outlawed Tehreek-e-Taliban Pakistan (TTP) have been hanged at a prison in Khyber-Pakhtunkhwa, the Inter-Services Public Relations (ISPR) said on Tuesday.
The convicts, tried by military courts, were found involved in committing heinous offences related to terrorism, including killing of innocent civilians, attacking Pakistan Armed Forces and Law Enforcement Agencies.
Terrorist Rehmanud Din was involved in attacking Pakistan Armed forces, LEAs and killing a member of the peace committee.
Mushtaq Khan was sentenced to death for his involvement in attack on LEAs which resulted in death of several soldiers and injures to an officer and a soldier.
Another terrorist Obaidur Rehman was involved in killing of innocent civilians, whereas, Zafar Iqbal was handed death penalty for attacking LEAs which resulted in death of a junior commissioned officer and a soldier of Frontier Constabulary. A police Assistant Sub Inspector and a soldier of Frontier Constabulary had also sustained injuries as result of attacks by the convict.
---
MILITARY COURTS' EXTENSION
---
The parliament on March 21st amended the constitution to reinstate secret military courts that try civilians charged with terrorism offences.
Prime Minister Nawaz Sharif's office had said in January that it would seek to keep them in place after the two-year legal mandate expired. However, the ruling PML-N was not able to extend the courts' tenure on its own as it does not have the two-thirds majority required to amend the constitution, leading to two months of consensus building between the major parties.
Military courts were first set up by the parliament in early 2015 in response to an attack by Tehreek-e-Taliban fighters on Army Public School (APS) in Peshawar that killed 134 children.
The courts have delivered 275 convictions, including 161 death sentences, and carried out 17 executions.