Last Updated On 11 April,2017 03:55 pm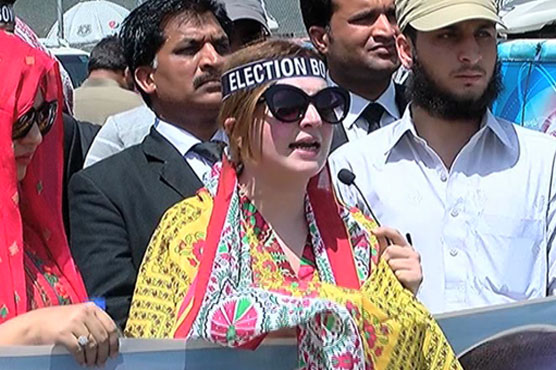 Mishal Malik among others was protesting outside UN observer mission in Islamabad.
ISLAMABAD (Dunya News) - Mishal Malik, the wife of detained Hurriyat leader Yaseen Malik has demanded United Nations (UN) to declare India as a 'terrorist state' over serious violations of human rights in occupied Kashmir.
"Indian forces have taken the civilian killings as a sport. They should be banned and condemned," she said.
While protesting outside UN observer mission in Islamabad, Mishal Malik questioned that why India is mourning the death sentence of Kulbhushan Jadhav when they themselves are martyring innocent Kashmiris.
---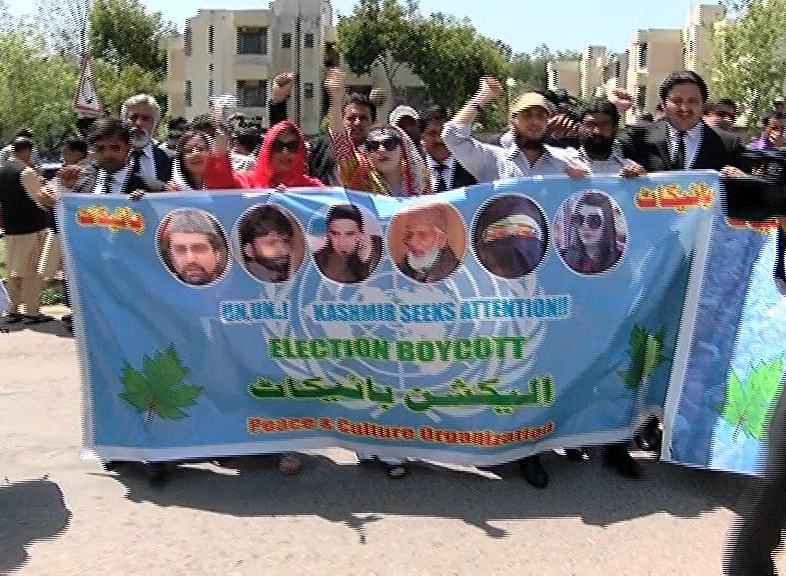 ---
"India is itself committing terrorism in Kashmir and now they are in fury when their own man who has confessed of spreading terror has been apprehended. India give awards to those people who martyr innocent Kashmiris," Mishal pronounced
The protesters made it evident that Kashmiris do not want elections but only right to self-determination.