PM Nawaz chairs meeting to discuss internal security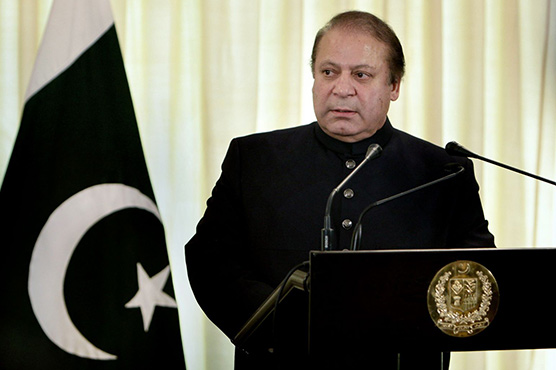 The PM has been briefed on the progress made in probe of suicide attack outside Punjab Assembly
ISLAMABAD (Dunya News) – Prime Minister Muhammad Nawaz Sharif has presided over a meeting to discuss security situation in the country which was attended by Chief of the Army Staff, Qamar Javed Bajwa and Minister for Interior, Chaudhry Nisar Ali Khan among other officials on Wednesday.
Besides the army chief and interior minister, the meeting was attended by National Security Adviser and Director General of anti-terrorism department.
Reportedly, the premier has been briefed over the progress made in probe of suicide attack on Monday outside Punjab Assembly.
Participants of the meeting have expressed grief over attacks in Peshawar and Mohmand Agency today that claimed six lives in total. The meeting agreed that terror attacks could not deter nation s resolve against extremism.
While addressing the meeting, Prime Minister Nawaz acknowledged that the nation has rendered countless sacrifices in war on terror.
He said that situation of security has improved in Balochistan, Federally Administered Tribal Areas and Karachi among other areas.
Earlier today, Chaudhry Nisar Ali Khan called on Nawaz Sharif in Prime Minister House. Media cell of the PM office reported that matters pertaining to law and order and internal security were discussed.