Karachi struggles with dumps 32 days into Mayor's cleanliness campaign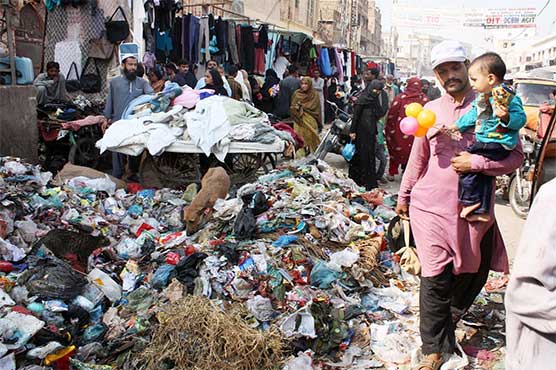 A Chinese company will begin its operation to clean Karachi by the end of this month
KARACHI (Dunya News) – Around 32 days into cleanliness campaign launched by Mayor Waseem Akhtar, the metropolis shows little change in different localities.
Mayor of Karachi had launched a 100-day campaign earlier however, over a month after the launch, the city still poses dumps and garbage on streets refuting the claims of cleanliness.
According to Waseem Akhtar, Karachi is to be cleaned of garbage accumulated over at least eight years and the action requires time to bear results. He had stressed the need for people to actively work for the cause or else wise results would not be achieved.
Reportedly, a Chinese company will begin its operation to clean Karachi by the end of this month, mainly in South and East districts.