PTI allegedly reveals trail of emails in Panama Leaks case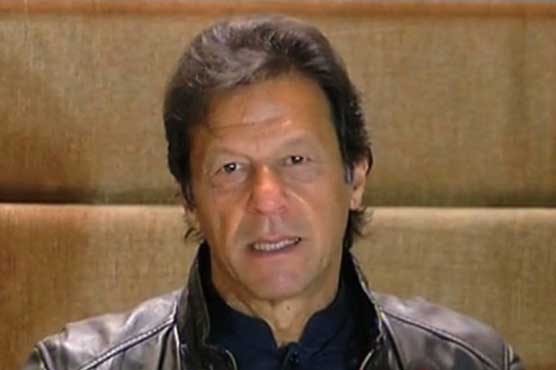 Maryam was declared owner of two companies in a letter written by another entity: Imran Khan
ISLAMABAD (Dunya News) – Pakistan Tehreek-e-Insaf (PTI) has allegedly revealed trail of emails on Tuesday before media over Panama Leaks case.
Chairman of PTI, Imran Khan addressed a press conference in the federal capital along with several representatives of the political party.
During his address, Khan said that a letter dispatched by a company to Nescol and Nielson, declared daughter of Prime Minister (PM) Nawaz Sharif, Maryam Nawaz as the owner.
He said that relevant documents and copy of Maryam's passport was attached with the letter.
Khan said that it is the responsibility of the national institutions to provide evidence and not of a political party. He said that the premier lied first to the parliament and then before the court. He said that all the documents that prove money laundering have been submitted in the top court.
Imran Khan said that letter of Qatari prince that was presented before the top court was big fraud. Khan demanded to put The prince behind bars and those who were involved in the matter. PTI chief said that if data of International Consortium of Investigative Journalists (ICIJ) is wrong, PM Nawaz should drag those responsible to the court.
Khan also reacted to PTI renegade, Javed Hashmi's accusations against him by saying that it was the first time he heard about 'judicial martial law'.
Earlier, Hashmi alleged former Chief Justice of Pakistan (CJP), Nasirul Mulk of 'conspiring for a judicial martial law' in 2014 at a time when PTI chief led D-Chowk sit-in, the longest running sit-in protest in the history of Pakistan.