Violence in Pakistan dropped significantly during 2016: report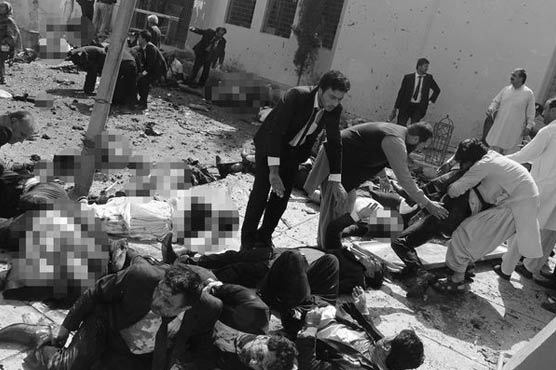 It added that December was the least violent month for the country during the year
ISLAMABAD (AFP) - Deaths linked to violence in Pakistan decreased significantly in 2016, dropping 45 percent compared with the previous year, a report released Tuesday said.
Some 2,610 people lost their lives due to violence during the period compared with 4,647 in 2015, according to research by the Islamabad-based think tank, the Centre for Research and Security Studies (CRSS).
"There was nearly a 45 percent reduction in the number of violence-related fatalities in 2016, which continued the trend of reduction from 2014," the report said, "In fact, since 2014, there has been an overall reduction of nearly 66 percent." It added that December was the least violent month for the country during the year.
Pakistan s army launched an operation in June 2014 to wipe out militant bases in northwestern tribal areas and bring an end to a bloody insurgency that has cost thousands of civilian lives since 2004.
It has involved a series of military offensives as well as concerted efforts to block the militants sources of funding. Last year, the country recorded its lowest number of killings since 2007 when the Pakistani Taliban was formed.
But the remnants of militant groups are still able to carry out periodic bloody attacks.
According to the CRSS report, the two provinces of central Punjab and southwestern Baluchistan had a marginal increase in violence during 2016.
Baluchistan suffered the most fatalities as violence-related deaths rose from 719 in 2015 to 798 last year, an upsurge of nearly 10 percent, followed by central Punjab which lost 424 people during 2016 -- the highest number of fatalities in the province during the last four years.
Both provinces were the targets of suicide attacks that increased the casualty count. Baluchistan had three suicide attacks, leaving 186 dead, while Punjab had one suicide attack at a park crowded with families on Easter Sunday, killing 75 including many children.