Fugitive arrested from Islamabad airport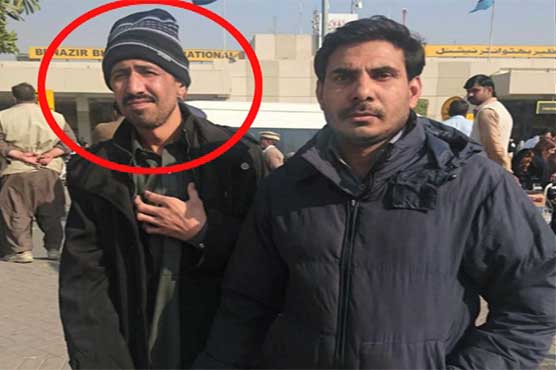 FIA has arrested one of the most wanted criminals who remained fugitive for 7 years
ISLAMABAD (Dunya News) – A special team of Federal Investigation Agency (FIA) led by Deputy Director Jameel Khan has arrested one of the most wanted criminals in an attempt on Saturday.
The wanted criminal named Muhammad Sarfaraz was arrested from Islamabad airport. FIA sources told Dunya News that Sarfaraz was involved in major criminal activities including preparation of fake government documents and transporting people outside the country illegally.
FIA has also taken action against people involved in money laundering. Three people belonging to Khyber Agency were arrested in the crime.
These people named Noor Khan, Irfan Khan and Amjad Khan had been doing money laundering business in Punjab for eight years.
Millions of rupees apart from documented evidence was collected by the FIA team. The Deputy Director of FIA told Dunya News that further investigation of these arrested criminals will continue.