Martyred students of APS remembered two years on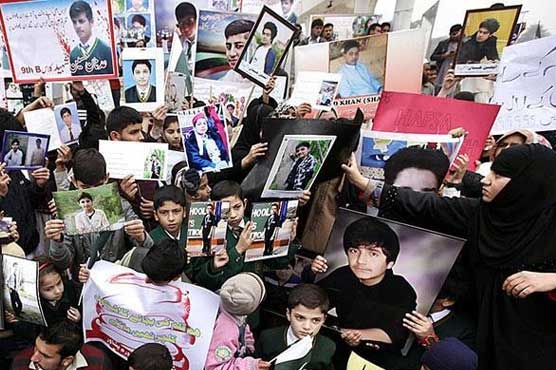 Fateha ceremonies are also being held throughout the country for APS martyrs.
PESHSAWAR (Dunya News) - A ceremony in connection with the second anniversary of Army Public School (APS) attack is underway in Peshawar today (Friday).
Over 150 people, most of them schoolchildren, were martyred on December 16, 2014 when Taliban gunmen stormed the school building in Peshawar.
---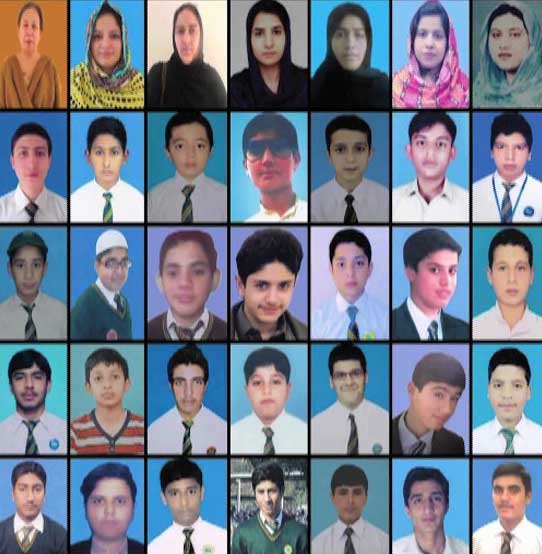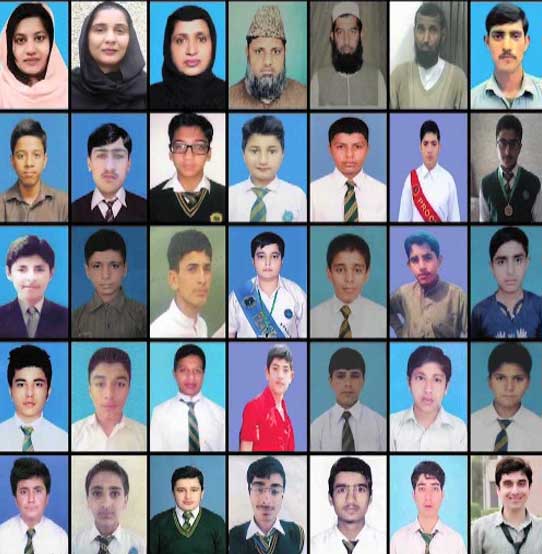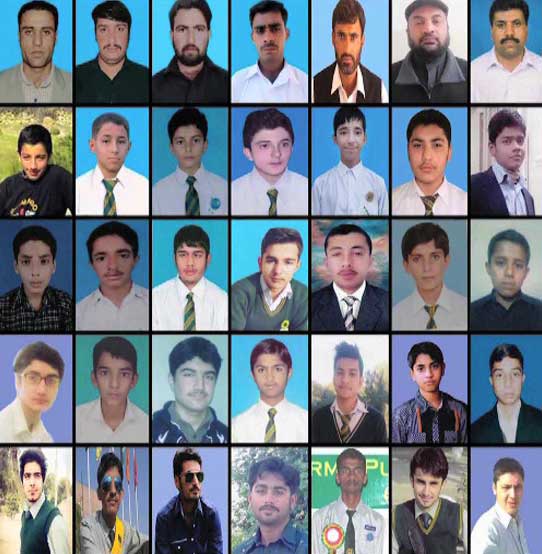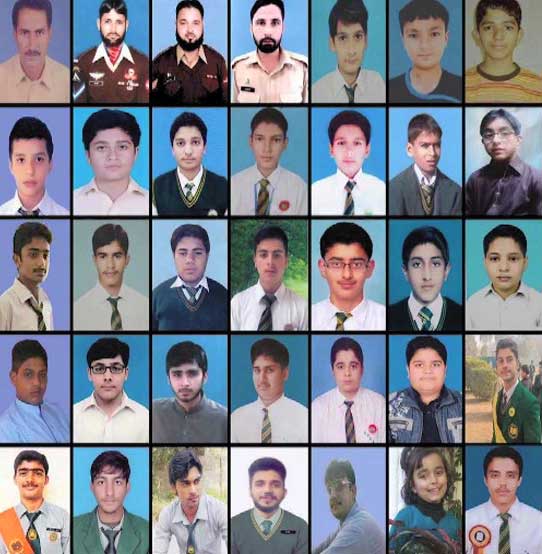 Photos of martyred students, teachers and other school staff members
---
Earlier today, Chief of Army Staff (COAS) General Qamar Bajwa laid floral wreath at Yadgar-e-Shuhada.
---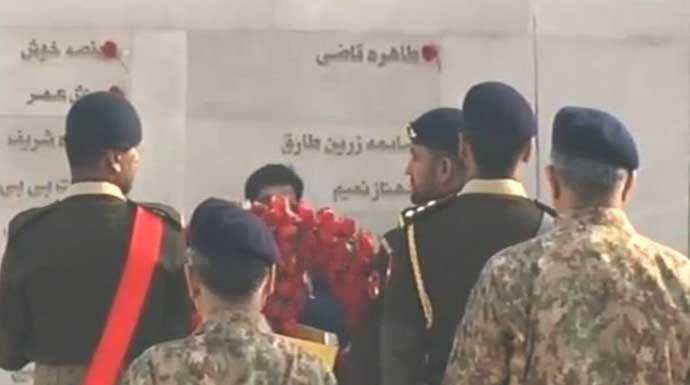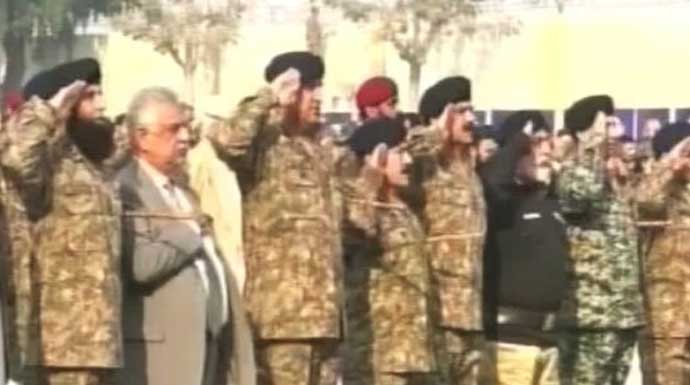 ---
Fateha ceremonies are also being held throughout the country for APS martyrs while private and government schools remain closed in Khyber Pakhtunkhwa.
---
PM'S STATEMENT
---
In a message on the second anniversary of attack on the Army Public School (APS) in Peshawar, Prime Minister said the "Pakistani nation and leadership took a clear and categoric decision for indiscriminate action against terrorists after the APS incident.
"We decided to act with our full might for elimination of terrorism and extremism from our society; showing no mercy for those who martyred our little angels," the Prime Minister said.
The Prime Minister said the world has seen that Pakistan has dismantled the terrorists' networks and broken their back by rendering matchless sacrifices in this war of its survival.
Prime Minister Sharif extended his heartfelt sympathies to the families of the martyred students and all those who became victims of the tragic incident of Army Public School Peshawar.
"I share the pain and grief with the bereaved families. The entire Pakistani nation feels and shares the pain of the tragedy and stand by the mourning families," the Prime Minister said.
He said 16th December reminds of the most painful tragedy of when innocent students were mercilessly killed at the place of their studies.
"It was a day when the heartless enemy committed an act of barbarism and savagery against defenseless school boys. We cannot forget the agony of this day," the Prime Minister said.