Last Updated On 09 November,2016 03:14 pm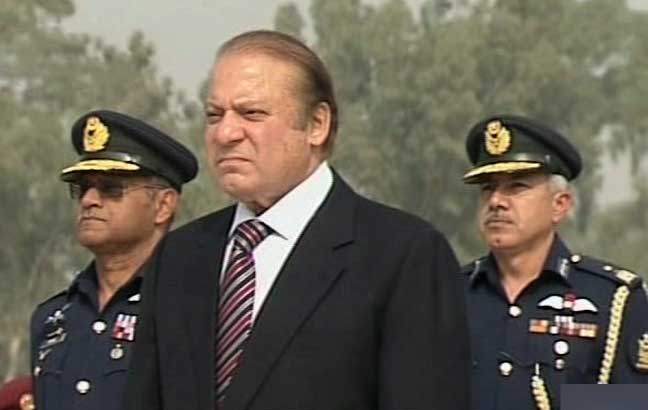 Prime Minister Nawaz Sharif witnessed High Mark 2016 exercises of the PAF.
ISLAMABAD (Dunya News) - Prime Minister Nawaz Sharif on Wednesday acknowledged the role played by Pakistan Air Force (PAF) in operation Zarb-e-Azb.
While addressing the officers of Pakistan Air Force in Sargodha on Wednesday after witnessing High Mark 2016 exercises of the PAF, Nawaz Sharif said the back of terrorists has been broken.
He said the PAF has always played a pivotal role for the defense of the motherland.
He also expressed satisfaction over the successful conduct of the PAF exercise.
On the occasion, the Prime Minister was also given a detailed briefing on High Mark exercises. He was told that exercises are intended to increase the PAF professional skills.
The prime Minister also witnessed the fly past of fighter jets including F-16, J-F17 Thunder, Mirage jets and F-7.