Inna Lillahi wa inna ilaihi raji'un: Tahir-ul-Qadri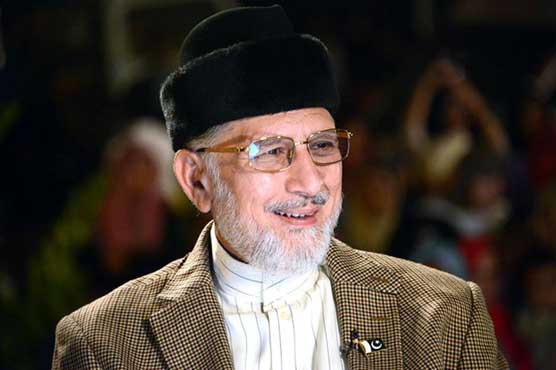 the government has always been in the process of playing with every institution, says Qadri
LAHORE (Dunya News) – In an exclusive interview with Dunya News, Chairman Pakistan Awami Tehreek has expressed that he feel as if everything has vanished. He also commented "Inna Lillahi wa inna ilaihi raji un" and was of the opinion that the nation would remember this matter for a long time.
Tahir-ul-Qadri also professed that he reserves no right to comment on PTI decision as it is Imran Khan's right to decide in this regard.
PAT leader expressed that the government has always been in the process of playing with every institution. He revealed that the current Chief Justice would retire in this month and the new Chief Justice would put pursue with his own mechanism and which will take such a long time.
He also questioned as to whether everything will be under the authority of Chief Justice or not.
Tahir-ul-Qadri also inquired that from where would the government bring record for the Supreme Court and it may also take two years to get complete.
PAT leader professed that if all the parties didn't agree over ToRs in seven months, how come these parties will agree over ToRs now.
Tahir-ul-Qadri also expressed that Supreme Court can even decide the case in four days.
WATCH VIDEO: